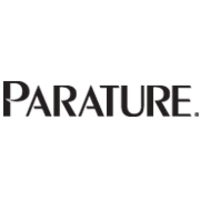 Mobile applications are in high demand by today's tech-savvy generation of consumers
Vienna, VA (Vocus) August 19, 2009
Parature, the global leader in on-demand customer service software, announced today a mobile application for the iPhone. This application empowers customers to be proactive and engaged in their campuses, communities and organizations by providing access to Parature Portal™ functionality from their iPhone and iTouch mobile devices.
Parature's mobile application provides customers - whether they are students, citizens or consumers - with an easy-to-use, efficient mechanism to conveniently report incidents when and where they see them. The application can be leveraged by colleges and universities to encourage students, faculty and staff to be engaged in the welfare of their campus by reporting incidents and maintenance issues such as broken lights and vending machines. Government agencies, facilities management or any organization that wants to leverage mobile technology can benefit from this application as well. Tailored to take advantage of the iPhone's capabilities, the application is touch friendly with graphically rich features capable of displaying images like maps or rich text content such as relevant articles easily retrieved through a knowledgebase search. The location capture feature facilitates quick fixes to open incidents by automatically capturing the GPS location of the customer at the time the incident is reported, and the ability to attach a photo of the problem or issue to the incident report further expedites response times. Additionally, Parature customers can brand the mobile application to have the same look and feel as their support portal so it becomes a recognizable extension of their existing customer support site.
"Mobile applications are in high demand by today's tech-savvy generation of consumers," stated PointAbout, Co-founder & CEO, Scott Suhy. "Smart organizations will take advantage of this mobile application trend to provide their customers with a convenient channel of support when they need it; no matter where they are. Mobile technology offers the opportunity for people to become empowered and proactive within their campus, neighborhood or organizational communities."
Parature enables any organization to fundamentally change the way they support their customers through its Software-as-a-Service (SaaS) delivery and integrated, intuitive design that empowers organizations to better and more efficiently serve, support, engage with and retain customers in today's Web world. The seamlessly integrated suite of Parature Customer Service™ software modules allows organizations to effectively manage all of their support needs without additional hardware, software and IT expenses. Parature integrates everything in one dynamic, unified system to increase efficiency across entire organizations, improving processes among customer support, operations, development and sales.
"Parature continues to develop its customer service software to incorporate applications and features that are in demand," stated Parature CEO and President, Duke Chung. "Parature's mobile application for the iPhone is just another example of how we are empowering our customers with multi-channel support offerings, so that they can support their consumers in the manner in which they demand. Parature Customer Service software reflects the commitment we have to our customers' success and to providing the smartest, most efficient way for diverse organizations to deliver great customer experiences."
Parature, Inc.
Parature, the leader in on-demand customer service software, makes it possible for any business to leverage the Internet to provide outstanding customer service. The company's software-as-a-service (SaaS) delivery and integrated, intuitive design enables organizations to better and more efficiently serve, support, engage with and retain customers in today's Web world. Founded in 2000, Parature received the 2007 and 2008 Product of the Year Award from Customer Interaction Solutions magazine and has been named to the Inc. 5000 list of Fastest Growing Private Companies in America. Parature has been named to both the Washington Business Journal's list of Best Places to Work and The Washingtonian list of Great Places to Work. Headquartered in Vienna, Virginia, Parature is at work in organizations of all types and sizes, and helps support millions of end users worldwide. For more information, visit http://www.parature.com or follow @Parature on Twitter.
Media Contact:
Dayna Tenorio
571.730.6241
dtenorio (at) parature (dot) com
###