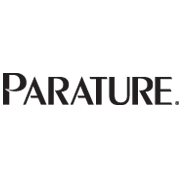 Parature enables us to deliver first-rate integrated service in multiple channels from the Web to Facebook, letting our gamers choose the one they prefer when seeking our support.
Vienna, VA (Vocus/PRWEB) February 17, 2011
KONAMI , a leader in digital entertainment, and Parature, a global leader in cloud-based customer service software, today announced KONAMI as the first gaming company to provide access to direct 1-to-1 customer support and service interactions through Facebook, the world's most popular social media channel. Powered by Parature for Facebook™, the industry's first direct customer service and support application for Facebook, the application lets KONAMI customers resolve support issues easily and quickly by engaging with the company's service team and support tools directly from the Viva! Mall Facebook page.
Viva! Mall, KONAMI'S first ever Facebook game, will give Facebook gamers the opportunity to build their very own shopping mall using their unique creative taste and style.
Now, KONAMI customers can access an array of support services by clicking on the new Support tab located at the top of the Viva! Mall Facebook page. The new service application includes the ability to:

Chat live with KONAMI's service team for direct 1-to-1 personalized support
Access the KONAMI knowledgebase for self-service issue resolution
Submit a trouble ticket for urgent support issues
Check on issue status and receive updates on time-to-resolution
Receive direct and personalized responses to Facebook posts
"Our gamers are extremely tech-savvy and looking to engage with us where they are, particularly in social media channels, such as Facebook," said Mr. Shinji Hirano, president of KONAMI. "We want to provide the kind of service that helps our gamers quickly and painlessly resolve any issues, so they can continue playing the games they enjoy. Parature enables us to deliver first-rate integrated service in multiple channels from the Web to Facebook, letting our gamers choose the one they prefer when seeking our support."
With Parature for Facebook, KONAMI can take advantage of a fully integrated solution that automates and streamlines the service and support process within Facebook as well as other communication channels like the Web, in-game support, email, Twitter and phone. By offering gamers direct access to service teams through Facebook Wall posts, private chat sessions or tickets, the application enables 1-to-1 engagement in a very social forum. The application is designed to meet the market's increasing demand to provide rich and meaningful customer communication, service and support through the world's most popular social media platform, Facebook. Companies like KONAMI desiring stronger customer relationships are increasingly leveraging social media tools to engage more directly with their customers, elevate their brand and drive business.
"KONAMI is a company that believes in best practices when it comes to delivering customer service," said Tim Davenport, Parature CEO. "We are extremely pleased they chose Parature to engage with their customers and resolve service issues in every communication channel, including Facebook."
Parature for Facebook, like all Parature Customer Service solutions, is delivered as a service through the cloud, is accessible via a Web browser from anywhere at any time, and is available as either a stand-alone application or as an add-on for existing Parature customers. Parature for Facebook directly integrates with Parature Customer Service software as well as a variety of other leading CRM solutions for support, sales force automation and marketing campaign and automation management.
About Parature, Inc.
Parature enables organizations to better serve, support, engage with and retain their customers via the Web. Industry-leading, cloud-based Parature Customer Service™ software provides customer service organizations with a comprehensive, multi-channel way to meet the growing expectations of their customers. With more than 10 years experience, Parature serves organizations in a wide variety of industries worldwide and helps support over 20 million end users. Parature is among Inc. Magazine's Top 100 Fastest Growing Private Software Companies and is the recipient of numerous product, technology, and leadership awards. Today, the Parature name is synonymous with innovation and value in cloud-based customer service software, strategies and best practices. Parature is headquartered in Vienna, Virginia. For more information, visit http://www.parature.com or follow @parature on Twitter.
About KONAMI
KONAMI is a leading developer, publisher and manufacturer of electronic entertainment properties and traditional trading card games. KONAMI's software titles include the popular franchises METAL GEAR SOLID, Silent Hill, DanceDanceRevolution and Castlevania, among other top sellers. KONAMI is also the manufacturer of the wildly popular Yu-Gi-Oh! TRADING CARD GAME, which has sold more than 22 billion cards worldwide. The latest information about KONAMI can be found on the Web at http://www.konami.com. KONAMI CORPORATION is a publicly traded company based in Tokyo, Japan with subsidiary offices, Konami Digital Entertainment Co., Ltd. in Tokyo, Japan, Konami Digital Entertainment, Inc. in the United States and Konami Digital Entertainment GmbH in Frankfurt, Germany. KONAMI CORPORATION is traded in the United States on the New York Stock Exchange. Details of the products published by KONAMI can be found at http://www.konami.com.
KONAMI is a registered trademark of KONAMI CORPORATION.
About Viva! Mall
Viva! Mall is a sim-focused game challenging players to build and operate their own shopping mall. Players will need to maintain many aspects of the mall, from replenishing inventory, training employees, placing decorations to even picking up the trash, all in order for the mall attract more customers and of course earn more money. Viva! Mall will give players a glimpse of what it's like to be a mall manager!
###