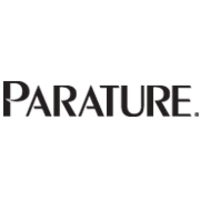 Vienna, VA (Vocus) February 25, 2010
Parature, a global leader in on-demand customer service software, announced today that nominations are open for its third annual Legend Maker award for excellence in customer service and support. Parature is dedicated to customer success and acknowledging those who practice exemplary customer service and deliver great customer experiences are key to its mission. Parature customers can nominate their organizations on the ParaFest '10 website. The winner(s) will be presented at ParaFest '10 – Parature's sixth annual users' conference May 4 – 6, 2010 at the Hard Rock Hotel in Las Vegas, NV.
ParaFest '10 will feature hands-on training sessions led by the Parature Professional Services team and a diverse mix of customer service and support best practices sessions led by Parature customers as well as other industry experts. Attendees will have a unique opportunity to exchange ideas, share industry insights and trends, and network with their peers as well as Parature executives and staff. The popular ParaFest Zone will be available for participants to meet with Parature experts and partners, experience new product features and learn tips and techniques on how to further strengthen their investment in Parature Customer Service™ software.
Parature enables any organization to fundamentally change the way they support their customers through its Software-as-a-Service (SaaS) delivery and integrated, intuitive design that empowers organizations to better and more efficiently serve, support, engage with and retain customers in today's Web world. The seamlessly integrated suite of Parature Customer Service™ software modules allows organizations to effectively manage all of their support needs without additional hardware, software and IT expenses. Parature integrates everything in one dynamic, unified system to increase efficiency across entire organizations, improving processes among customer support, operations, development and sales.
Parature, Inc.
Parature enables organizations to better serve, support, engage with and retain their customers via the Web. Industry-leading, on-demand Parature Customer Service™ software provides customer service organizations with a comprehensive, multi-channel way to meet the growing expectations of their customers. With more than 10 years experience, Parature serves organizations in a wide variety of industries worldwide and helps support more than 16 million end users. Parature is among Inc. Magazine's Top 100 Fastest Growing Private Software Companies and is the recipient of numerous product, technology, and leadership awards. Today, the Parature name is synonymous with innovation and value in Web-based customer service software, strategies and best practices. Parature is headquartered in Vienna, Virginia with offices in San Francisco and the U.K. For more information, visit parature.com or follow @parature on Twitter.
###