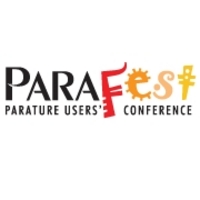 100 BEST COMPANIES TO WORK FOR
Vienna, VA (Vocus) March 10, 2009
Parature, the global leader in on-demand customer service software , announced today that Tony Hsieh, respected CEO of customer service phenom Zappos.com, will be a keynote speaker at ParaFest '09, the company's fifth annual users' conference. ParaFest '09 will be held April 28-30, 2009 at the Red Rock Casino, Resort & Spa in Las Vegas, NV. This innovative conference will allow Parature users from across the world to gain valuable knowledge from industry experts and thought leaders, while networking with colleagues and peers.
Mr. Hsieh will share the story behind this successful online service leader and how they grew their gross merchandise sales from $1.6M in 2000 to over $1 billion in 2008 by focusing relentlessly on customer service. His topic for ParaFest, "delivering happiness", will focus on the Zappos.com customer experience, how they retain repeat customers, what they do internally to deliver happiness, and the Zappos culture and core values.
"We are excited to have the leader of such an enterprising and energetic company as Zappos.com be a keynote speaker at ParaFest'09," said Duke Chung, Parature CEO and President. "Mr. Hsieh's charismatic enthusiasm and dedicated approach to providing the absolute best customer service to their customers is what makes Zappos.com the online service leader. His first-hand experience and insight into the importance of satisfying customers to cultivate customer loyalty will be an invaluable benefit to the customers, partners, employees and other industry experts that will attend this preeminent event."
ParaFest '09 will feature an exciting mix of hands-on training sessions, best practice discussions, customer success stories, and software optimization opportunities led by Parature professionals, customers and other industry experts. Attendees will have the unique opportunity to exchange ideas and network with their peers, as well as with Parature executives and staff. Additionally, Parature users will take advantage of the Parature Solutions Center where they will meet with Parature experts to experience new product features and learn new tips and techniques for using Parature Customer Service software.
Parature enables any organization to fundamentally change the way they support their customers through its Software-as-a-Service (SaaS) delivery and integrated, intuitive design that empowers organizations to better and more efficiently serve, support, engage with and retain customers in today's Web world. The seamlessly integrated suite of Parature Customer Service™ software modules allows organizations to effectively manage all of their support needs without additional hardware, software and IT expenses. Parature integrates everything in one dynamic, unified system to increase efficiency across entire organizations, improving processes among customer support, operations, development and sales.
Please visit parafest.com for the agenda and registration information.
Parature, Inc.
Parature, the leader in on-demand customer service software, makes it possible for any business to leverage the Internet to provide outstanding customer service. The company's software-as-a-service (SaaS) delivery and integrated, intuitive design enables organizations to better and more efficiently serve, support, engage with and retain customers in today's Web world. Founded in 2000, Parature received the 2007 Product of the Year Award from Customer Interaction Solutions magazine and has been named to the Inc. 5000 list of Fastest Growing Private Companies in America. For the past three consecutive years Parature has been on the Washington Business Journal's list of Best Places to Work. Headquartered in Vienna, Virginia, Parature is at work in organizations of all types and sizes, and helps support more than 10 million end users worldwide. For more information, visit http://www.parature.com .
ParaFest
ParaFest™ has become a popular, "sold-out" event for Parature customers from every corner of the world and every industry to come together to share ideas and learn how to further strengthen their Parature investment.
Parature executives, along with customer service and product experts on the front lines, international authorities and authors share insights and trends, and discuss best practices and emerging issues.
For more information, visit http://www.parafest.com .
About Zappos.com
Established in 1999, Zappos.com has quickly become a leader in online apparel and footwear sales by striving to provide shoppers with the best possible service and selection. In 2008, the company's gross merchandise sales exceeded $1 billion. Zappos.com currently stocks millions of products from over 1000 clothing and shoe brands. Zappos.com was recognized in 2009 by FORTUNE MAGAZINE as one of the "100 BEST COMPANIES TO WORK FOR", debuting as the highest-ranking newcomer to FORTUNE's 2009 list. More information about the company's customer service philosophy, unique company culture, and job openings can be found at about.zappos.com. More information about the "Zappos Insights" business membership program can be found at zapposinsights.com.
Media Contact:
Dayna Tenorio
571.730.6241
###