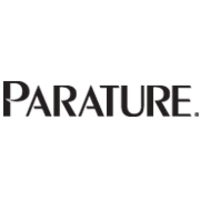 Paul has an excellent record of success in national sales and operations leadership, and is experienced in building and managing highly productive sales teams
Vienna, VA (Vocus) July 30, 2009
Parature, the global leader in on-demand customer service software , announced today the appointment of Paul Ironside as Senior Vice President of Sales and Chief Customer Officer. Mr. Ironside, a Los Angeles native, brings more than fifteen years of sales and operations leadership success; boasting a wealth of experience in developing sales strategies to increase market penetration and revenue growth. He will be responsible for expanding Parature's global sales strategy; developing and implementing effective, strategic initiatives and overseeing all sales operations for the organization.
"Paul has an excellent record of success in national sales and operations leadership, and is experienced in building and managing highly productive sales teams," stated Parature CEO and President, Duke Chung. "His strong combination of skills and demonstrated ability to effectively lead and motivate sales organizations makes him a great addition to our executive management team. I am delighted that Paul has chosen to join Parature; his sound sales management experience will further distinguish us as the customer service software market leader."
Prior to joining Parature, Mr. Ironside was Executive Director, North American Sales at Corporate Executive Board, a subscription based advisory firm, where he managed over 300 sales professionals and contributed to the organization's dramatic revenue growth from $100M to over $400M. Preceding his position at Corporate Executive Board he was the Regional Vice President for iXL, an Internet consulting company, where he played an instrumental role in achieving a course of accelerated growth. Previously he held several key positions at Gartner, Inc., most recently as Director, IT Vendor Solutions.
"I am excited to join Parature and to become a part of this enthusiastic and driven team," said Ironside. "Parature serves an extensive market as the fastest growing on-demand software company in North America, leading the industry in innovation and customer success for support teams worldwide. I look forward to being part of a world-class organization that continues to deliver great products and services to its customers and to the tremendous opportunity for growth that lies ahead."
Parature enables any organization to fundamentally change the way they support their customers through its Software-as-a-Service (SaaS) delivery and integrated, intuitive design that empowers organizations to better and more efficiently serve, support, engage with and retain customers in today's Web world. The seamlessly integrated suite of Parature Customer Service™ software modules allows organizations to effectively manage all of their support needs without additional hardware, software and IT expenses. Parature integrates everything in one dynamic, unified system to increase efficiency across entire organizations, improving processes among customer support, operations, development and sales.
Parature, Inc.
Parature, the leader in on-demand customer service software, makes it possible for any business to leverage the Internet to provide outstanding customer service. The company's software-as-a-service (SaaS) delivery and integrated, intuitive design enables organizations to better and more efficiently serve, support, engage with and retain customers in today's Web world. Founded in 2000, Parature received the 2007 and 2008 Product of the Year Award from Customer Interaction Solutions magazine and has been named to the Inc. 5000 list of Fastest Growing Private Companies in America. Parature has been named to both the Washington Business Journal's list of Best Places to Work and The Washingtonian list of Great Places to Work. Headquartered in Vienna, Virginia, Parature is at work in organizations of all types and sizes, and helps support millions of end users worldwide. For more information, visit http://www.parature.com or follow @Parature on Twitter.
Media Contact:
Dayna Tenorio
571.730.6241
# # #