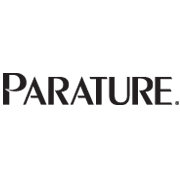 Social in the Enterprise
Vienna, VA (PRWEB) October 13, 2011
Parature, a global leader in cloud-based customer engagement software, announced today that Parature's Co-Founder and Chairman Duke Chung spoke on the topic of "Social in the Enterprise" at the Sierra Ventures 6th Annual CIO Summit. The Summit took place October 11-12 at the Four Seasons Silicon Valley in Palo Alto, CA.
The invite-only event is specifically designed for the Sierra Venture's member advisory board made up of CIOs from Fortune 500 companies across all major industries and throughout the US. The CIOs have the unique opportunity to hear about emerging technologies from the founding teams of early stage companies. This year's Summit covered four main technology sectors: Big Data and Analytics, The Social Chain, Mobility, and Cloud and the New Data Center.
Speakers included, among others, Mark Hurd, president of Oracle, Sanjay Jha, CEO of Motorola Mobility, Sohaib Abbasi, Chairman and CEO of Informatica, Tim Campos, CIO of Facebook, and Brad Rencher, SVP and GM, Omniture Business Unit at Adobe Systems.
Duke Chung's presentation on "Social in the Enterprise" discussed Parature's leadership and expertise in enterprise customer engagement solutions on social platforms, and took place on Wednesday, October 12th.
About Parature
Parature is the industry's leading provider of cloud-based customer engagement solutions and is used to support over 30 million end users worldwide. Parature empowers customer service organizations to monitor, manage, resolve and respond to a high volume of service issues across multiple communication channels, including the growing number of service-related conversations that are happening every day within social media channels. With more than a decade of experience, Parature delivers support and social media engagement and management solutions to mid-size and enterprise organizations across a wide variety of industries. Parature is among Inc. Magazine's Top 100 Fastest Growing Private Software Companies and is the recipient of numerous product, technology, and leadership awards. Parature is used by some of the world's most innovative organizations, federal agencies and companies, including Rosetta Stone, SuccessFactors and Threadless. Parature is headquartered in Vienna, Virginia. For more information, visit http://www.parature.com , follow @parature on Twitter, or like us on Facebook at facebook.com/parature.
Media Contact:
Leah Gabriel
703.327.0787
leahn(at)gabrielmarketing(dot)com
###