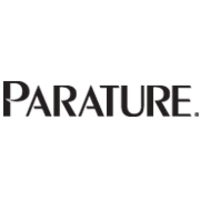 Fast growth technology organizations will be consistently challenged to effectively manage customer support requests and increase brand loyalty
Vienna, VA (Vocus) January 8, 2009
Parature, the global leader in on-demand customer service software, announced today that Webs.com has selected Parature Customer Service™ software to efficiently manage their customer service and support. Webs.com is a social publishing platform enabling anyone to build a dynamic website with an active community.
Webs.com has facilitated the creation of over 20 million websites and serves millions of members according to James Watson, Director of Customer Relations. Their search for an enterprise software application began as a result of an inadequate process to provide efficient customer support. As a Web-based company, they wanted customer service software that was also Web-based; people that are interacting online expect to see information presented to them in Web fashion. They also sought a software application that would enable them to easily make service or product announcements, or even answer a commonly asked question without accessing another application or requiring the assistance of another department. Additionally, they wanted their support site to have the same look and feel as Webs.com itself, so as not to appear as a third party product. Parature Customer Service software exceeded these requirements and its implementation has ensured efficient, proactive customer support and happier customers.
"Implementing Parature software provides us with the ability to efficiently manage the half million hits our support site receives each month as our user base is growing exponentially," stated Watson. "Webs.com grew from fourteen products in 2005 to over fifty in 2008 and Parature Customer Service software enables us to manage questions about all of these products without increasing our customer service headcount. Volume isn't an issue for us, but efficiency is crucial; the creativity and control we have with Parature - the way we are able to present information in the knowledgebase and the rules based routing within the ticketing system - are what ensure our ability to effectively manage our support inquiries and requests. Our end users are happier with the support they are receiving and the support team is highly efficient."
Parature enables any organization to fundamentally change the way they support their customers through its Software-as-a-Service (SaaS) delivery and integrated, intuitive design that empowers organizations to better and more efficiently serve, support, engage with and retain customers in today's Web world. The seamlessly integrated suite of Parature Customer Service™ software modules allows organizations to effectively manage all of their support needs without additional hardware, software and IT expenses. Parature integrates everything in one dynamic, unified system to increase efficiency across entire organizations, improving processes among customer support, operations, development and sales.
"Fast growth technology organizations will be consistently challenged to effectively manage customer support requests and increase brand loyalty," said Duke Chung, Parature President and CEO. "Parature is leading the way to provide these organizations with the smartest, most efficient way to streamline and strengthen ongoing customer communication; increasing retention and improving the overall effectiveness of their support teams."
Parature, Inc.
Parature, the leader in on-demand customer service software, makes it possible for any business to leverage the Internet to provide outstanding customer service. The company's software-as-a-service (SaaS) delivery and integrated, intuitive design enables organizations to better and more efficiently serve, support, engage with and retain customers in today's Web world. Founded in 2000, Parature received the 2007 Product of the Year Award from Customer Interaction Solutions magazine and has been named to the Inc. 5000 list of Fastest Growing Private Companies in America. For the past three consecutive years Parature has been on the Washington Business Journal's list of Best Places to Work. Headquartered in Vienna, Virginia, Parature is at work in organizations of all types and sizes, and helps support more than 10 million end users worldwide. For more information, visit http://www.parature.com.
Parature is hiring talented people, please visit http://www.parature.com/careers.aspx for more information on joining this winning team.
Media Contact:
Dayna Tenorio
571.730.6241
dtenorio @ parature.com
###