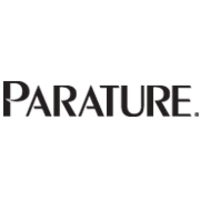 We are extremely excited that Tim has chosen to join Parature to help accelerate our worldwide growth
Vienna, VA (Vocus) October 14, 2009
Parature, a global leader in on-demand customer service software, announced today that Tim Davenport has been appointed as CEO to lead Parature in its next stage of growth. A successful executive with an impressive track record in the software industry, Mr. Davenport has held several CEO and Board positions and will lead Parature's growth strategy. Mr. Davenport brings a wealth of relevant operating experience in many corners of the technology industry, including software, e-commerce, business process outsourcing and transaction hosting. Mr. Davenport succeeds founder and CEO Duke Chung, who will serve in a new role to help the company focus on strategy, corporate development, and serve as the chief evangelist for Parature.
Mr. Davenport most recently served as president of Revolution Health Network. Preceding his position at Revolution Health Network, he was the CEO of Vastera which sold to JP Morgan Chase in 2005. Prior to that, he served as CEO of Best Software, where he oversaw the company's IPO in 1997, as well as its purchase by the Sage Group plc in 2000. Mr. Davenport has also served as an executive with a number of public and private technology companies, including Lotus Development and McGraw Hill. He has also held board positions in a number of successful technology companies including Axent Technologies, Softrax, Serena Software and CorasWorks Corporation.
"We are extremely excited that Tim has chosen to join Parature to help accelerate our worldwide growth," stated Mr. Chung. "Tim's leadership skills and extensive experience in the software industry make him the perfect fit to help guide us through this next phase of expansion. His valuable insight and remarkable management experience will further distinguish us as one of the fastest growing software companies in North America."
Former CEO and founder Duke Chung will be responsible for thought leadership and analysis of growth strategies including corporate development, acquisitions, international expansion, new products, partnerships and channels, and represent the face of the company across key industry events worldwide.
"Parature is a great company with a terrific track record of high growth and customer success, and has a staff of highly skilled and dedicated employees," stated Mr. Davenport. "Parature has done a tremendous job under Duke's extraordinary leadership and I look forward to being part of a world-class team that continues to deliver great products and services to our customers."
Parature enables any organization to fundamentally change the way they support their customers through its Software-as-a-Service (SaaS) delivery and integrated, intuitive design that empowers organizations to better and more efficiently serve, support, engage with and retain customers in today's Web world. The seamlessly integrated suite of Parature Customer Service™ software modules allows organizations to effectively manage all of their support needs without additional hardware, software and IT expenses. Parature integrates everything in one dynamic, unified system to increase efficiency across entire organizations, improving processes among customer support, operations, development and sales.
Parature, Inc.
Parature, a leader in on-demand customer service software, makes it possible for any business to leverage the Internet to provide outstanding customer service. The company's software-as-a-service (SaaS) delivery and integrated, intuitive design enables organizations to better and more efficiently serve, support, engage with and retain customers in today's Web world. Founded in 2000, Parature received the 2007 and 2008 Product of the Year Award from Customer Interaction Solutions magazine and has been named to the Inc. 5000 list of Fastest Growing Private Companies in America. Parature has been named to both the Washington Business Journal's list of Best Places to Work and The Washingtonian list of Great Places to Work. Headquartered in Vienna, Virginia, Parature is at work in organizations of all types and sizes, and helps support millions of end users worldwide. For more information, visit http://www.parature.com or follow @Parature on Twitter.
Media Contact:
Dayna Tenorio
571.730.6241
###