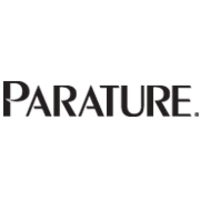 We're proud to have attracted another top tier venture capital firm.
Vienna, VA (Vocus) May 7, 2008
Parature, the global leader in on-demand customer service software, announced today that the company has secured $16 million in Series B venture capital financing. This round was led by, Palo Alto, CA based Accel Partners, with participation from existing investors Menlo Park, CA based Sierra Ventures, Vienna, VA based Valhalla Partners, as well as existing angel investors led by Ching-Ho Fung. Richard Wong, Partner at Accel Partners has been named to Parature's Board of Directors. These three venture capital firms have impressive track records of success in the information technology industry, and specifically with some of the industry's earlier innovators in support technology, such as Scopus, and Remedy. This funding will be used to fuel Parature's aggressive company growth including, expanding sales distribution, increasing marketing efforts, and continuing investment in product innovation and business development activities.
"As the global leader in on-demand customer service software, we are excited to announce this latest round of funding, marking a great milestone for our organization," stated Duke Chung, Parature CEO and President. "Parature serves a vast market and is the fastest growing customer service and support company in North America, with a clear vision for the future of online customer service and support software. Parature is a tremendous success story with over 650 customers, ten million end-users and growing. This relationship with our new and existing partners will enable us to continue setting the standard for support teams worldwide, providing the smartest, most efficient way for organizations to support their customers." Parature's 650+ customers include organizations from a wide set of industry verticals including: Linden Lab, Trulia, Coremetrics, K2 Network, T-Mobile, Office Depot, and many others.
Parature enables any organization to fundamentally change the way they support their customers through its Software-as-a-Service (SaaS) delivery and integrated, intuitive design empowering them to better and more efficiently serve, support, engage with and retain customers in today's Web world. The seamlessly integrated suite of Parature modules allows organizations to effectively manage all of their support needs. This dynamic,
on-demand software enables organizations to get up and running quickly, easily and efficiently.
"Parature had the foresight and vision to see the potential of the Software-as-a-Service (SaaS) model from the genesis of the company, and has clearly demonstrated its leadership in the on-demand customer service software market," said Rich Wong, Partner, Accel Partners. "Our due diligence revealed an organization that has an impressive track record, and accelerating momentum in the industry, which drove our interest to invest."
"Accel Partners has an impressive list of successful portfolio companies such as Facebook, Real Networks, Macromedia, Portal Software, UUNet, Veritas, MetroPCS and Riverbed, and has a reputation for making excellent investments, including many of Parature's own customers," added Duke Chung. "We're proud to have attracted another top tier venture capital firm."
About Accel Partners
Founded in 1983, Accel Partners has a long history of excellence and innovation in the venture capital business and is dedicated to partnering with outstanding entrepreneurs and management teams to build world-class technology businesses. Accel portfolio companies have completed IPOs that have created more than $150 billion in market capitalization and the firm has a history of backing category-defining companies which include Admob, Actuate, Agile Software, Alfresco, AMCC, Arrowpoint, ComScore, Facebook, Foundry Networks, GlamMedia, Infinera, JBoss, Kayak, Macromedia, metroPCS, Polycom/PictureTel, QlikTech, Real Networks, Redback Networks, Riverbed, UUNet, Veritas, Walmart.com, XenSource and Zimbra. For more information, visit the Accel Partners web site at http://www.accel.com.
About Sierra Ventures
Sierra Ventures, founded in 1982, is a privately held venture capital firm focused on investments in Information Technology companies. Sierra Ventures manages nine venture capital partnerships and currently has more than $1.5 billion of committed capital. Sierra has been an active early-stage investor in a broad array of successful companies including Active Software (acquired by WebMethods), AmeriGroup, Centex (acquired by WorldCom), ConvergeNet (acquired by Dell), FatBrain (acquired by Barnes & Noble), FrontBridge (acquired by Microsoft), Healtheon (merged with WebMD), Interact Commerce (acquired by Sage), Intuit, Micromuse, On Assignment, OnLink (acquired by Siebel), Quinta (acquired by Seagate), StrataCom (acquired by Cisco), and others.
For more information, go to http://www.sierraventures.com.
About Valhalla Partners
Valhalla Partners is a trusted partner and advisor to technology entrepreneurs in their quest to build world-class companies. Based in Vienna, Virginia, the firm's management team has made more than 120 investments over the past twenty years and produced almost $1 billion of investment proceeds. Valhalla prefers investments where the mission of the company is to innovate, challenge and fundamentally change the dynamics of new and existing markets.
Investments by Valhalla's team include Advertising.com, BDMetrics, CareerBuilder.com, Clarify, EnterpriseDB, Epicor, Exchange Solutions, JumpTap, LeftHand Networks, Mobius, NextLink, Nirvanix, Progress Software, Proxicom, RealOps, Register.com, Riverbed Technologies, SafeNet, SEPATON, ServiceBench, Trilogy, and webMethods. Valhalla Partners brings the full power and network of its experienced team to every investment it makes, helping companies grow faster and smarter regardless of size or maturity. For more information, go to http://www.valhallapartners.com.
About Parature, Inc.
Parature, the leader in on-demand customer service software, makes it possible for any business to leverage the Internet to provide outstanding customer service. The company's software-as-a-service (SaaS) delivery and integrated, intuitive design enables organizations to better and more efficiently serve, support, engage with and retain customers in today's Web world. Founded in 2000, Parature received the 2007 Product of the Year Award from Customer Interaction Solutions magazine and has been named to the Inc. 5000 list of Fastest Growing Private Companies in America. For the past three consecutive years Parature has been on the Washington Business Journal's list of Best Places to Work. Headquartered in Vienna, Virginia, Parature is at work in organizations of all types and sizes, and helps support more than 10 million end users worldwide. For more information, visit http://www.parature.com.
Parature is hiring talented people, please visit http://www.parature.com/careers.aspx for more information on joining this winning team.
###