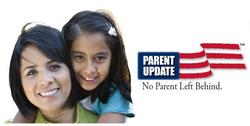 Parents who do not have Internet access often do not get detailed information about their children until parent teacher conferences, so they never know how their children are progressing in school
Chicago, IL (PRWEB) August 11, 2009
Parent-Update ©, a new inbound multilingual telephonic interface between parents and schools, allows parents to get detailed student information at any time, from any telephone, in the language they prefer, just by dialing in to the Parent-Update system.
Some parents, who have Internet access, want to hear a clear and concise summary of student activity for the prior week, using their telephones. These parents do not always have time to log on to a computer or spend time searching through several screens to see what happened during the prior week.
"Parents who do not have Internet access often do not get detailed information about their children until parent teacher conferences, so they never know how their children are progressing in school," says Ralph Jones of Small Business Support Services. "Parent-Update uses a new process, developed by Small Business Support Services (Patent Pending), to level the playing field, by giving parents convenient access to detailed student information using any touch tone telephone."
"The research overwhelmingly demonstrates that parent involvement in children's learning is positively related to achievement. Further, the research shows that the more intensively parents are involved in their children's learning, the more beneficial are the achievement effects. This holds true for all types of parent involvement in children's learning and for all types and ages of students."
-- Parent Involvement in Education (Kathleen Cotton)
Out bound systems, which usually deliver short generic messages, require accurate phone numbers for successful completion. If the parent's phone number has changed or the phone is disconnected the student information is not delivered. More than 40% of outbound messages are never heard by parents. Students often erase the messages before parents can hear them. Parent-Update, gives parents access to specific details about the prior week's grades, attendance, discipline issues and homework information for the upcoming week, from any telephone, at anytime. Parent-Update messages cannot be erased.
Parent-Update works with any school information system, whether Internet-based, client server-based, or internally developed. Parent-Update automatically generates messages, in the language the parent prefers, from data already captured by the school's existing system. Small Business Support Services has a patent pending on this unique process. Parent-Update does not require teachers or administrators to record the student information.
Initially, Parent-Update will offer information in English, Spanish, Hmong, Russian and Chinese with other languages added gradually.
Corporations can take advantage of a new effective public relation / advertising opportunity by sponsoring Parent-Update services and reducing the cost to the schools. Parents will hear short uninterrupted corporate advertising messages that may be changed periodically, receive coupons and other materials when participation reports are mailed and hear messages from sponsor representatives during town hall styled parent teleconferences.
Small Business Support Services has combined new technology and corporate advertising opportunities, to bring parents affordable and convenient access to detailed multilingual student information via telephone. Interested parents, school administrators and potential corporate sponsors should call 800-906-9759. Please visit http://www.parent-update.com).
*Patent Pending - Copyrighted 2008, 2009 Small Business Support Services - Chicago, IL
# # #