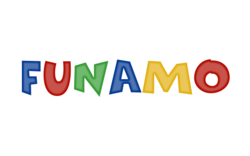 Barnes & Noble has approved Funamo Parental Control and it can be downloaded and installed from Nook Shop.
Cupertino, CA (PRWEB) December 27, 2012
Funamo today is proud to announce that Funamo Parental Control software for Nook HD and HD+ tablets from Barnes & Noble is now available. It can be downloaded on your Nook HD and HD+ devices directly from the Nook Shop.
Nook HD and HD+ are the latest low cost and high performance Android tablets from Barnes & Noble. Now parents have even more options when buying a tablet for their kids. Combined with Barnes & Noble's huge selection of books, magazines and other contents, Nook HD and HD+ are ideal devices for kids to learn and have fun. However parents need help to keep their kids safe while online.
"Since the introduction of Nook HD and HD+ in September, many parents have been asking us when Funamo will support them." said Howard Li, Funamo's founder and CEO. "Today, we are happy to announce that Barnes & Noble has approved Funamo Parental Control and you can try it out by installing it from the Nook Shop."
Funamo offers patent-pending web filtering technology that automatically blocks adult content on the web. It also enforces SafeSearch for all major search engines such as Google, Bing and Yahoo. Parents can block additional websites with their own blacklist, or only allow specific sites in the whitelist with the whitelist-only mode.
Being the most comprehensive protection for mobile devices, Funamo also features device monitoring and application control capabilities. Parents can enable device tracking for all web browsing and application usage history. All data are uploaded to Funamo server and can be viewed from any web browser at any time. Application control allows parents to set password and specify time limit for selected applications such as games.
Funamo Parental Control for Nook HD/HD+ comes with a two-day free evaluation. A license can be purchased on Funamo website for $19.99 which protects the nook device for as long as the user owns it. No subscription, no monthly fees. Now for as little as the price of a book, parents can have peace of mind with their kids' Nook HD/HD+ tablets.
# # #
Funamo provides comprehensive parental control and accountability software for mobile devices with patent-pending web filtering, safe search, application protection/restriction and device monitoring. More information, including detailed video tutorial and FAQs, is available on Funamo website.