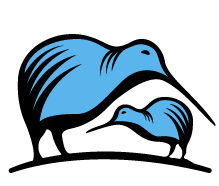 Parents can now be more engaged in the online activities of their children, while maintaining a level of trust and privacy.
Toronto, Ontario (PRWEB) October 11, 2011
Kiwi Commons Inc., an Internet safety education initiative, announced today the beta launch of Kiwi Filter, new whitelist filtering software for children, as well as the launch of a collaboration between Kiwi Seminars, a non-profit division of Kiwi Commons, and school boards across Canada and the U.S.
Kiwi Filter provides a safer online education and entertainment environment for children by encouraging more responsible web use. In contrast to blacklisting, which allows unwanted and inappropriate content to slip through, Kiwi Filter enables parents to approve websites for their children's individual networks.
The process used by Kiwi Filter for website approval is based on a voting system whereby a trusted online community--comprised of educators, child and adolescent psychologists, parents, and government officials--approves websites to the child's network.
"With this approach, parents become more engaged in the online activities of their children, while maintaining a level of trust and privacy. Kiwi Filter encourages a child's safe use of the Internet for quality educational and entertainment benefits." - John Madden, Kiwi Commons Inc. President
Kiwi Filter features include:
Remote Management - Parents can adjust and customize settings, set up alerts and review website requests from any web-enabled device.
Online Curfews - Users can specify when children are permitted to connect to the web. They can also limit the types of websites children may access at different hours of the day.
Social Whitelisting - Parents can create their own whitelists or use an age-appropriate whitelist compiled by other parents, educators and experts.
History Logs - Kiwi Filter records web browsing across all browsers and programs.
The product team is looking for power users to test out the tools and provide feedback. Beta testers will be eligible to use the product free for 3 months, for testing in collaboration with the Kiwi Filter team.
Kiwi Seminars, the non-profit division of Kiwi Commons, is now offering parental resource packages to school boards that can be incorporated onto their own websites. Covering such topics as cyberbullying, Internet addiction, social media and online predators, these web-based modules were created to complement a contemporary parent's web safety strategy.
These announcements come after a series of releases made by Kiwi Commons Inc. Recently, the company announced a website redesign and the fall 2011 and winter 2012 Kiwi Seminars calendar. These launches are in line with the organization's greater vision of fostering responsible web use and working to cultivate open dialogue between parents and children.
To learn more about any of the Kiwi products and initiatives mentioned in this release, please visit the new KiwiCommons.com.
###