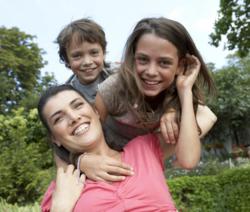 Parents can take back control of their household with the validation and support from Coaching services provided by the Sachs Center
New York, NY (PRWEB) January 10, 2012
The Sachs Center in New York City now offers Coaching for parents struggling with their children, especially those diagnosed with ADHD. This specialized treatment is an affordable way for parents to learn about their child's ADHD and how best to manage their behavior.
Parents with children diagnosed with ADHD often face additional parenting challenges. Children with ADHD require unique parenting skills to manage their outbursts, inability to focus and complete tasks, generally undesirable behavior, and most commonly, their tantrums.
The most important aspect to remember about tantrums is that the child is just trying to get their needs met. The Sachs Center parent coaching encourages caregivers to see that their child is looking for attention, or for something tangible such as food or a toy. Regardless, the parent's best course of action is inaction; ignoring the behavior completely and maintaining their composure. The parent is encouraged to say, "When you calm down, then I can talk with you," thereby removing the chance of emotional escalation. Otherwise, the parent's return of an angry outburst will only add fuel to the tantrum's fire. Once the anger passes, the child can then access their sadness for not getting their needs met, and that is when they reach to the parent for comfort and the tantrum ends.
Parents can take back control of their household with the validation and support from Coaching services provided by the Sachs Center, ending the constant chaos and returning their home to a peaceful and loving place. To contact The Sachs Center for more information on their new Parent Coaching services, or to schedule a consultation, visit: http://sachscenter.com/services
The Sachs Center is New York City's premier ADD Treatment center, providing clinical answers, support, and treatment for Attention Deficit Disorders in children and adults. Therapists at The Sachs Center also can help with anxiety, depression, substance abuse and anger management issues. They also offer ADD testing, academic testing and psychological testing.
Call 646.807.8900 for an initial evaluation.
###