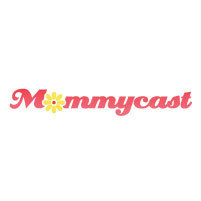 way to communicate with busy people, uninterested in traditional media.
Washington, DC (PRWEB) October 24, 2007
Aquent, the world's largest staffing firm specializing in solutions for creative and marketing organizations, announced today its in-depth interview with Paige Heninger and Gretchen Vogelzang, co-hosts and founders of wildly popular show, MommyCast, sponsored by Dixie. Paige and Gretchen candidly discuss their Dixie sponsorship, their sponsorship by pre-term labor testing company, Cytyk, Nestle Foods, and many others, giving helpful tips on the decision to move in a sponsorship direction vs. an advertising model.
The interview, with Matthew T. Grant, PhD, Aquent Minister of Enlightenment, focused on the mom oriented podcast series as the next wave of communications tools for marketers and advertisers. The interview can be found on Apple's iTunes, The Talent Blog Podcast and at: http://thetalentblog.net/
Dr. Grant hailed MommyCast as the "way to communicate with busy people, uninterested in traditional media." Dr. Grant went on to say, "A lot of marketing and PR professionals are still trying to figure out how best to leverage the potential of blogs and podcasts. These folks could learn a lot from listening to Paige and Gretchen. Not only do they understand that the power of the MommyCast lies in the personal connection they've established with their listeners, they very articulately describe what works and what doesn't when marketers try to tap into that connection."
The interview was a real pleasure for Paige and Gretchen, who both expressed their opinions about traditional advertising and the subtle difference in what MommyCast has offered since doing their first podcast in 2005.
According to Paige Heninger, "Moms are the decision makers of the household when it comes to purchasing power and entertainment." "Moms can only be reached effectively by communicators who they related to, and are genuine." Gretchen Vogelzang went on to say, "Moms are a moving target and podcasting is the perfect way to capture them. It moves with moms."
About MommyCast:
Started in March, 2005, MommyCast©. has been featured in the Hollywood Reporter, Washingtonian Magazine, BusinessWeek, Variety magazines and the USA Today. Paige and Gretchen of MommyCastTM have also been interviewed by CNN, NBC, the BBC, Brandweek and the Wall Street Journal. MommyCastTM holds the distinction of being one of the first independent podcasts to land a major corporate sponsorship, which came via Dixie Paper Co. They have also established themselves as a member of the Buena Vista Entertainment Press Corps and are sponsored by Walt Disney Studios for family fare DVD movie releases. MommyCast©. was the first podcast to do an enhanced podcast review of a movie, March of the Penguins, released by Warner Independent Pictures. MommyCast is proudly represented by The Endeavor Agency, Hollywood, California. MommyCast has just launched the new MommyCast Family & Friends network at http://www.mommycastandfriends.com/
About Aquent
For more than 20 years, Aquent has led the way in transforming how companies find and utilize marketing and creative talent to execute their brand strategies. Aquent's pioneering approach to staffing and services has helped thousands of companies — including two-thirds of the Fortune 500 and 90 of the Fortune 100 — build their internal marketing and communication capabilities. Last year, we placed over 11,000 Aquent talent at more than 3,000 companies. Aquent, online at http://www.aquent.com, is headquartered in Boston, Mass.
Contact: Gretchen Vogelzang & Paige Heninger Spokesperson (Paul Vogelzang) phone: 703 476 0604
###