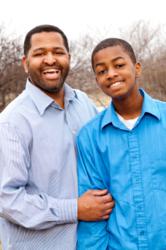 Contrary to popular belief, working teens do not gain advantages over non-working teens.
Portland, Oregon (PRWEB) December 31, 2012
Busy parents of middle, high school and college students want to help their kids get started on a fulfilling, positive career path, but may not know how. In the new year, career guidance expert Career Key, http://www.careerkey.org, recommends two ways parents can help their children make better education and career choices with a small investment of time and money:
(1) Help teens learn more about different types of work, and
(2) Take the right approach to part-time work.
Help Children Learn More About Work
Young people's knowledge of work is often very limited. What they know is often based on what they see on the TV or Internet. In reality, there are many exciting, interesting career options that pay a living wage or better but students may not know about them. And as the statistics continue to show, all future promising careers require some level of post-high school education and training. Choosing the right career and choosing a major or training program takes planning and preparation. The good news is that it does not take a lot of time or money to improve a child's chances of success.
The Career Key website has several articles with activities for learning about work and different career options, including "Learn More About the Jobs that Interest Me" and "Learn About Occupations." Doing even just one or two information interviews or job shadows can open a child's eyes to the possibilities, motivating them in school and extra-curricular activities.
Take the Right Approach to Part-Time Work
Encourage your teen to work hard in school instead of getting a part-time job. Contrary to popular belief, working teens do not gain advantages over non-working teens. Recent studies show that those who work earn lower grades, spend less time on homework, and other negative effects. While it may seem like any job promotes responsibility and the value of money, common jobs for teens like in retail do little to help them in the long run. Parents can learn more at the Career Key's article, "How Parents Can Help."
Nationally recognized counseling psychologist Dr. Lawrence K. Jones, NCC and parent of two has written an affordable eBook (PDF, $4.95) offered in the Career Key's eBookstore called, "How Parents Can Help Their Child's Career Development." In it, he fully explains eight positive ways parents can help their children get a successful start in life. It includes the Foundation Skills that All Workers Need, one of the most popular self-help downloads on the Career Key website.
About The Career Key®
Since 1997, Career Key has been the #1 Internet source for helping people choose careers and college majors. Advertising and registration-free, it offers a valid career test, information, and advice articles based on the best practices and science in the field.