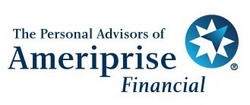 Graduating from college is a life-changing event, which can impact your finances. Preparing for the change can make navigating it easier
MINNEAPOLIS (PRWEB) September 9, 2008
While students and parents are well aware of tuition costs, they may not be aware of post-graduation expenses. According to the recent Ameriprise Financial Money Across Generations® study, more than nine in ten parents (92 percent) have financially helped their adult children in at least one way.
"Graduating from college is a life-changing event, which can impact your finances. Preparing for the change can make navigating it easier," said Evelyn Dinkins II, an Ameriprise financial advisor.
The study shows two-thirds of parents are helping their adult children pay off college loans, and more than half are contributing to the purchase of a car. More than one-third are helping to cover living costs that include co-signing loans or leases, medical insurance, rent, utilities and car payments. In addition, many parents are allowing their children to move home and live rent- free.
Knowledge of what to expect is key to a young adult's survival in the real world such as:
Student loan debt - Graduating seniors owe more than $20,000 in student loan debt on average. Insurance - Health, renters and car insurance are crucial but come at a cost. According to a 2006 study by the health policy research foundation the Commonwealth Fund, nearly a third of young adults ages 19 to 29 do not have healthcare coverage. Saving for retirement -The earlier saving starts, the more money is gained through compound interest. Range of bills - Car payments, utility costs, and mortgage or rent payments add up. Credit card debt - Credit card debt can quickly accumulate and interest adds to the bottom line. The median credit card debt of college seniors was $2,500 according to a 2008 US Public Interest Research Group's Education Fund study. These post-graduation expenses are taking a toll on parents. Of the boomers surveyed, half indicated using their day-to-day spending money to assist their adult children; four in 10 boomers draw from their "regular savings" and one in six even resorts to taking a loan. These financial burdens can put a dent in retirement saving. Recent data from the Employee Benefit Research Institute reveals that one in four boomers have saved less than $10,000 for retirement; 45 percent have saved less than $50,000.
Only 39 percent of boomers surveyed in the study say they regularly talk about finances with family, and financial literacy is a subject rarely taught in schools. A financial advisor can assess how you may be able to help support your children while continuing on your path to retirement. Include your children in the conversation and discuss how they can achieve financial independence.
Ameriprise Financial, Inc., is a diversified financial services company serving the comprehensive financial planning needs of the mass affluent and affluent. For more information, visit ameriprise.com.
About the Money Across Generations® study
Working with GfK Roper Public Affairs, a leading global marketing research and consulting firm, Ameriprise Financial launched the national study in April and May 2007. Telephone interviews were conducted among 1,001 affluent baby boomers (those with $100,000 or more in investable assets); 300 parents of baby boomers; and 301 children of baby boomers at least 18 years old. Survey data were weighted to Current Population Survey statistics. The margin of error is +/- three percentage points for the affluent boomers segment and +/- six percentage points for the parents and children of boomers segments. To help shape the research study, focus groups were conducted with boomers in San Francisco, Miami, Denver, and Dallas to explore intergenerational issues affecting their daily lives.
© 2008 Ameriprise Financial, Inc. All rights reserved.