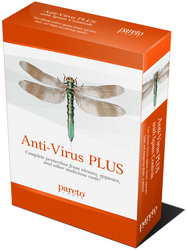 Users are asking: how do I get rid of Conficker C?
Victoria, BC (PRWEB) March 27, 2009
A wildfire has broken out in the computer security world, in the form of the Conficker C virus. As long standing companies find themselves cut short by the threat, young and innovative companies rise to take their place, with ParetoLogic at the forefront.
Conficker C, which also goes by the name Downadup, has presented a new and devastating payload to infected users. The virus, according to a report by the Computer Science Laboratory of SRI International, attacks specific vulnerable Windows DLLs related to domain name resolution and caching. The worm then inserts a collection of anti-virus company names, and forbids their access. The result: users who attempt to visit most online security vendors find the sites unavailable, and they are therefore unable to remove the Conficker C infection. The list of affected companies is extensive, but still more notable for the heavy hitters listed, including Norton, McAfee, Trend Micro, Symantec, Avast and AVG. ParetoLogic Anti-Virus PLUS is not listed, and by virtue of its absence the program can still be accessed and downloaded. Accordingly, it is one of the few available security solutions which can protect against the Conficker worm.
"Users are asking: how do I get rid of Conficker C?" says ParetoLogic Computer Security Analyst Jerome Segura. Though he did not divulge how ParetoLogic evaded the fate of so many other security companies, Segura stated confidently "ParetoLogic Anti-Virus PLUS can remove Conficker C when others fail." ParetoLogic Anti-Virus PLUS is a recent recipient of Westcoast Labs' Checkmark, distinguishing the program as a top-tier product. ParetoLogic is quick to point out that its Anti-Virus PLUS software not only removes the Conficker worm, it also removes other viruses, malware, adware, Trojans, root kits, etc. ParetoLogic Director of Product Development, James Dhillon, says "ParetoLogic Anti-Virus PLUS is a complete security system, catering to all needs. We are proud to see it excel under pressure." This pressure may soon be mounting, as evidence indicates that the Conficker downadup worm is due to unleash even greater damage in April.
About ParetoLogic:
In 2004 four brothers recognized that modern computer users need not rely on computer repair technicians to maintain their own PCs. Knowing that sophisticated technology married with a truly user-friendly interface would empower people to secure and optimize their own computers, the brothers researched the marketplace to define and develop the software products that would most benefit today's computer user.
ParetoLogic now employs 140 professionals to help them research, develop, and market software applications that will enable people to secure and enhance their computing experience. Available in eight languages in 192 countries around the world, ParetoLogic has established partnerships on a global scale to ensure that its products are available to all computer users, regardless of location, language, or computing experience.
Attention to the needs of the consumer coupled with a commitment to delivering exceptional software applications and resource-rich websites guarantee that our products will exceed your expectations.
# # #