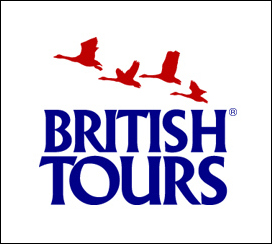 More and more clients are adding Paris to their itineraries. The convenience of touring Paris during their stay in London, without having to pack up and change hotels seems to be a real plus point for this tour
(PRWEB) March 27, 2007
London-based tour operator British Tours Ltd who have specialised in personal tours of London, Britain and Europe since 1958, have found that Paris is now among the top day tours from London. The travel time to Paris is just 2 hours 35 minutes by high-speed Eurostar train.
"More and more clients are adding Paris to their itineraries. The convenience of touring Paris during their stay in London, without having to pack up and change hotels seems to be a real plus point for this tour" says Jason Doll-Steinberg, British Tours Ltd's Marketing Manager.
The London to Paris tours include flexible train journeys and an expert tour guide who will greet the party at Paris Gare du Nord station for a personal guided tour of the city by private car, as well as visits inside historic attractions. The flexibility and speed of private travel is especially useful on this tour to maximise the seven hours spent in Paris.
Some of the sights covered are Napoleon's Arc de Triomphe, towering above the Avenue de Champs Elysees; Notre Dame; the world famous Eiffel Tower with a visit to the top; Concord where over 1300 people were executed over 2 years; the 18th century Pantheon, resting place of Marie Curie and Voltaire; Hotel des Invalides, where Napoleon is buried; Montmartre, the artists quarter of Paris; the Basilica of the Sacre-Coeur and the largest art museum in the world, the Louvre housing The Mona Lisa. There is also time for shopping and lunch in a typical Parisian brasserie before being taken back to the station.
Prices start at 225 Pounds sterling per person, based on 4 passengers, for a 7 hour tour of Paris with standard class return train journeys, private car and an English speaking driver-guide.
For further information please see http://www.britishtours.com/pariseurostar.html or contact Marketing at paris @ britishtours.com
British Tours Ltd, London 49 Conduit Street, London W1S 2YS Tel + 44 (0) 207 734 8734
###