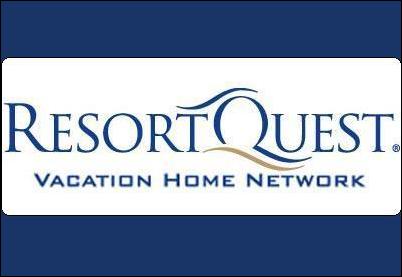 The golden star of the program is a wonderful World Series event
Park City, UT (PRWEB) March 21, 2007
ResortQuest Park City is a proud lodging sponsor for the Triple Crown Sports Girls Championship Tournament to be held July 9-29, 2007, in Park City, Utah. ResortQuest's accommodations include lodging properties throughout the Park City resorts area, offering condominiums and private homes, many with outdoor swimming pools and many are located close to softball fields and all are located on or near the free shuttle route.
2007 will start the 12th year for the Triple Crown girl's fast pitch program for competitive, select, traveling, fastpitch, softball teams. "The golden star of the program is a wonderful World Series event" that is held in Park City, UT-July 10-14, 2007 (10u A and B, 12u A and B), July 17-21, 2007 (14u A and B), and July 24-28, 2007 (16u A and B, 18U A and B). Teams participating come from Triple Crown tournaments that are managed by Triple Crown or one of their franchise territory owners. Also have a few tournaments that Triple Crown has a tie-in for a few berths. Many of the tournament teams come from California, Arizona, Colorado, Oklahoma, Kansas, Washington, Idaho, Utah and Texas. As the franchise system continues to develop more and more states will be represented in the World Series.
ResortQuest offers a full selection of Park City lodging and packages in all three Resort areas, including Park City Resort, Deer Valley and The Canyons. Guests can book Triple Crown Sports lodging with ResortQuest by visiting ResortQuestParkCity.com or calling 866-308-5545
About ResortQuest
ResortQuest, one of the nation's leading vacation rental hospitality and resort real estate companies, provides a one-stop resource in North America's premier resort destinations, ResortQuest.com. ResortQuest is the largest marketer and management company of vacation condominiums and leading vacation rentals in the U.S. and Canada, based on a portfolio of nearly 17,000 properties, from Hilton Head rentals to a Destin resort, with a combined real estate value estimated at approximately $7 billion. ResortQuest Real Estate is one of the nation's leading real estate companies focusing exclusively on resort properties, offering superior brokerage services in the country's premier beach, ski and golf destinations. ResortQuest employs more than 4,000 people and is owned and operated by Gaylord Entertainment Co. (NYSE: GET), one of the largest and fastest growing companies in the hospitality and entertainment industries, based in Nashville, Tenn., that also owns and operates Gaylord Hotels and the Grand Ole Opry. For more information, visit ResortQuest.com or GaylordEntertainment.com.
Contact: ResortQuest Park City, Vicki Gaebe, 435-649-6606
###