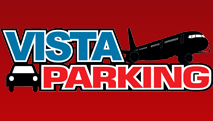 Our efforts to enhance the website with itemized billing, the shopping cart abandonment system, and promo codes have given Vista Parking the highest retention rate out of any other parking lot near Newark Airport.
Newark, NJ (PRWEB) April 30, 2013
Before the summer season gets into full swing, Route 72 has been stepping up their efforts to enhance the Vista Parking website (http://www.vistaparking.com). They're fine-tuning in order to give Vista's customers the optimal experience while trying to book a parking space near Newark Airport. Itemized billing has been recently implemented in order to give customers a more detailed breakdown of their purchase during their check out. In addition to the itemized billing system, Vista has announced that more is in store for their company website.
New promo codes have been announced and are now available that will give online customers a discounted daily parking rate for Newark Airport Parking. Route 72 has also given Vista Parking a boost by building a new and improved shopping cart abandonment system, which has reeled in customers who have otherwise navigated away from Vista's website. Route 72 Systems is pleased with their final product and are blown away by the results. Founder and CEO of Route 72 Systems, Jim Alamia, states: "Our efforts to enhance the website with itemized billing, the shopping cart abandonment system, and promo codes have given Vista Parking the highest retention rate out of any other parking lot near Newark Airport."
As Vista's online customer base continues to grow, they have decided to continue their Frequent Parker Program to reward loyal customers with airport parking coupons, monthly giveaways, and the opportunity to earn free parking spaces. Route 72 is looking forward to Vista's busy summer season and is confident their marketing program combined with Vista's great customer service will put Vista above any parking lot near Newark Airport. Jim Alamia states: "Although Vista has been around for years, they have really picked up a second wind in the digital arena, and are gaining a strong loyal customer base. Their rewards system is unlike any other lot around Newark Airport and making a reservation couldn't be easier with the new and improved website."