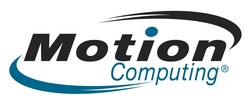 MOC1 developed the Wireless Service Advisor solution specifically for tablet PCs to improve service representative productivity without compromising the customer experience, a critical component for high end dealerships like Park Place Motors
AUSTIN, Texas (PRWEB) October 7, 2008
Before deploying the mobile service solution, Park Place service representatives used a clipboard, pen and paper to record a client's requests on the service drive. Because they had no access to client history or vehicle information at the point of service, the process limited the representative's ability to interact with the client at the point of service. Often, the representatives would escort a client to their office to access history and upload notes via a desktop computer.
The dealership group looked to enhance the interaction between service representatives and clients by implementing a mobile technology solution at the point of service. After reviewing several mobile service solutions, Park Place selected MOC1 and purchased 80 Motion LE1700 tablet PCs preconfigured with the MOC1 WSA solution, which have been deployed at the Mercedes Benz dealerships and are currently rolling out across three Lexus dealerships.
"The MOC1 solution running on the LE1700 Tablet PCs was by far the most advanced, client friendly and advisor friendly of the products Park Place considered," said Tony Carimi, service director at Park Place Motorcars Dallas. "Our advisors site the advanced handwriting recognition on the tablet PCs and dedicated support from MOC1 as reasons they've been able to adopt the solution so quickly."
Using the MOC1 WSA solution, the service advisor is able to retrieve critical customer and vehicle data, including repair history, recommended services, and warranty and recall information. The solution also allows the service advisor to complete a full inspection process, handle customers' questions, and provide maintenance recommendations in a timely and interactive fashion, even in the form of multi-media videos, all while standing at customer vehicles. This helps advisors personalize client interactions, more quickly provide service recommendations and more efficiently write up repair orders at the point of service.
"MOC1 developed the Wireless Service Advisor solution specifically for tablet PCs to improve service representative productivity without compromising the customer experience, a critical component for high end dealerships like Park Place Motors," said Joe Kacala, Director Sales, Marketing and Product Development for MOC1 Solutions. "We are pleased to see that the solution is not only improving performance, but is rapidly being accepted by service representatives."
Mobility is a key factor for the service representatives, and at approximately three pounds, the Motion Computing LE1700 is highly portable. The View Anywhere® display specifically designed for sunlight and glare allows the service advisors to carry the tablet PC to the client's car, or mount it in the docking station at their desk to use with a full keyboard and monitor. In fact, the LE1700s have completely replaced desktop computers for many of the service advisors.
"Motion is committed to working with our software partners like MOC1, to develop complete solutions for our customers," said Mike Stinson, Vice President of Marketing for Motion. "The successful deployment of Motion Tablet PCs in combination with MOC1's software application is representative of the improvements organizations can realize when deploying highly mobile tablet PCs that are powerful enough to run the applications needed to manage daily activities."
The technology solution has helped Park Place significantly improve the quality of repair orders and write-ups by prompting the service representatives to complete the comprehensive form and capture data in real time. With immediate access to manufacturer and dealer campaigns or recommended service options, the MOC1 solution has also been a great selling tool for advisors to use with clients. Most importantly, the solution has vastly improved Park Place's client experience.
To view the full case study or learn more about Motion Computing and MOC1 solutions, please visit http://www.motioncomputing.com or http://www.moc1solutions.com.
About MOC1 Solutions
MOC1 Solutions developed the revolutionary Wireless Service Advisor (WSA™), a proprietary software solution that utilizes mobile PC technology to help service departments streamline and professionalize their write-up process while providing timely OEM/Dealer maintenance and repair information. The WSA software is easy for a service advisor to utilize, operating over a Wireless Local Area Network (WLAN) and seamlessly integrating with the Dealer Management System (DMS) and the OEM Web site.
Backed by professional installation, training and support the WSA™ delivers elevated CSI scores, increased Hours-Per-RO, and dramatic reductions in policy liability. This impact results from: a professional and efficient write-up process; built in vehicle inspection; consistent presentation of vehicle-specific service menus; and automatic search and integration of campaigns and recalls.
About Motion Computing
Motion Computing is a mobile computing and wireless communications leader, combining world-class innovation and industry experience so professionals in vertical industries such as healthcare, field sales and service and government can use computing technology in new ways and places. The company's enhanced line of tablet PCs, mobile clinical assistants and accessories are designed to increase productivity for on-the-go users while providing portability, security, power and versatility. Motion combines those products with services and unique vertical market knowledge to deliver robust solutions – platforms, peripherals, services and wireless – customized for the needs of a particular industry. For more information, visit http://www.motioncomputing.com.
Motion Computing and Motion are trademarks or registered trademarks of Motion Computing, Inc, in the United States and other countries. All other trademarks and copyrights are the property of their respective owners.