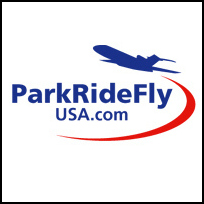 We are in the middle of a record-breaking summer travel season, which has created unprecedented demand for airport parking
West Hartford, CT (PRWEB) July 11, 2007 -–
With more than 209 million Americans expected to travel by air this summer, airports around the country are operating at capacity, creating the potential for unprecedented levels of pre-departure stress.
Travelers now have a host of online resources available to ensure a smooth start to their summer travels, including:
-- The National Air Traffic Controllers Association's new Web site –- http://www.avoiddelays.com -– shows when airports and which airlines are most prone to delay.
-- The FAA's guide to current airport delays -- http://www.fly.faa.gov/flyfaa/usmap.jsp
-- The TSA offers updated information on wait-time at airport security checkpoints - http://waittime.tsa.dhs.gov/index.html.
-- Latest weather information available at http://www.weather.com.
The record number of expected travelers means even greater demand for airport parking. Travelers can now use another Web resource to book safe, convenient, guaranteed parking at airports in more than 70 U.S. cities by using Park Ride Fly USA –- http://www.parkrideflyusa.com -– the Web's fastest growing seller of offsite airport parking.
"We are in the middle of a record-breaking summer travel season, which has created unprecedented demand for airport parking," said Peter Wertheim, Director of Business Development for Park Ride Fly USA. "We take the guesswork out of airport parking -- all of our pre-paid reservations are guaranteed and include complimentary shuttle service to the terminal, luggage assistance and $100,000 Automatic Flight Insurance at no additional cost.
In addition, our toll-free customer support line -– (866) 922-7275 –- is available to help our customers throughout their travels. We can make the start and end of your travels stress-free with guaranteed reservations at our convenient off airport locations."
About Park Ride Fly USA:
Park Ride Fly USA is the web's fastest growing seller of discounted offsite airport parking at more than 70 U.S. airports. Based in West Hartford, CT, the family-owned business was launched in February 2006 by Mark and Philip Wertheim, longtime owners and operators of Indy Park Ride & Fly and 1st Class Express in Indianapolis, Midway Park Ride & Fly in Chicago and Albany Park Ride & Fly in Albany, NY.
Media Contact:
Peter Wertheim, Director of Business Development
Phone: 860.231.7000
Cell: 212.433.0433
###