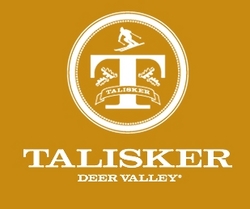 Seven years ago, we established our vision and set out to create Talisker Club - a extraordinary residential community and private club offering the finest golf, spa, cuisine, on-mountain amenities and recreational opportunities in all of Park City, Deer Valley and The Canyons
Park City, Utah (PRWEB) July 23, 2009
Talisker Club, one of Utah's most innovative and unique year-round residential communities, was named 'best Mountain Resort Community' by Robb Report in their 21st annual "Best of the Best" issue.
Published every June, this special edition of the publication represents the culmination of a yearlong search for excellence in luxury living. It spotlights the finest new automobiles, yachts, watches, resorts, wines and more. Talisker Club was privileged to appear in the Vacation Homes section alongside several of the world's most well-known, desirable and highly regarded resort developments.
"Seven years ago, we established our vision and set out to create Talisker Club - a extraordinary residential community and private club offering the finest golf, spa, cuisine, on-mountain amenities and recreational opportunities in all of Park City, Deer Valley and The Canyons," said John C. Tolbert, Chief Sales, Marketing and Clubs Officer for Talisker. "Today, Talisker Club is honored that the editorial staff from a prestigious publication such as the Robb Report recognizes our success and endorses the direction we are headed in the future."
Talisker Club's inclusion in Robb Report's "Best of the Best" issue follows similar recognition earlier this year by Travel + Leisure Golf, where it was ranked 8th Best Golf Community in America and the only Utah community rated in the top 25. Talisker Club was also recently featured in the exclusive publication for American Express Centurion cardholders, Black Ink's Guide to Private Membership Clubs Around the World.
"It is very satisfying to know that the world has begun to formally recognize the vision that is shared and embraced by our Talisker Club members and owners. We are confident that in the coming months and years, we will continue to earn and receive many additional honors because truly, the best is yet to come for Talisker," said Tolbert.
About Talisker and Talisker Club:
Talisker Club offers the finest Park City real estate. Spanning more than 10,000 acres in the Wasatch mountain range, from the slopes of the Deer Valley® Resort to the valleys surrounding the Jordanelle Reservoir, Talisker has developed three of Park City's preeminent family-oriented residential communities - Tuhaye, Empire Pass and Red Cloud - united as one through Talisker Club, an exclusive private club. Offering an unmatched array of amenities and recreational activities including seven private clubhouses and on-mountain facilities, world-class skiing, award-winning cuisine, championship golf designed by Mark O'Meara, state-of-the art spa and fitness centers, fly fishing, water sports, family-oriented programming and Wildstar Rangers kids program. Through ownership and membership, Talisker Club enables its residents to enjoy the finest Park City has to offer.
For more information, see http://www.Talisker.com
Press contact:
Allyson Conklin, Talisker Mountain Incorporated | 435.608.1312
# # #