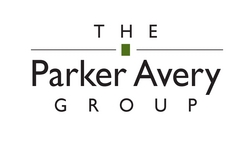 We research trends to offer practical advice on how to improve your retail business
Atlanta, GA (PRWEB) March 31, 2011
The Parker Avery Group, an Atlanta-based management consulting and research firm with clients such as Wal-Mart Stores, Lands' End, Toys "R" Us, Cabela's and PetSmart, recently published three papers for retailers wanting to improve or develop in the areas of Group Buying, Mobile Retail and Product Development:
"In addition to strategy, business and implementation services to retailers, we offer our clients thought leadership, research and Points of View on important industry topics and challenges. We believe mobile commerce, group buying and integrating customer insights with product development are important, timely topics," said company founder and CEO Mike Matacunas.
The authors of these papers, Robert Kaufman, Scott Kern and Courtney Albert, have more than 40 years of combined experience leading retailers around the world on strategy projects and major transformational initiatives. Their experience covers a wide variety of issues including customer insights, branding, social media, mobile commerce, channel operations, merchandising and supply chain. Webcasts will be published in April and May to provide retailers with additional in-depth analysis.
About The Parker Avery Group
The Parker Avery Group is a boutique strategy and management consulting firm. The firm's professionals serve as trusted advisors to leading retail and consumer packaged goods companies. They work with clients to help them research and develop strategies, design improved processes, implement solutions and execute change. To learn more about their customer's success visit Parker Avery Insights at parkeravery.com/insights.
# # #