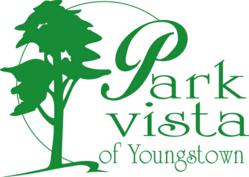 The ATHENA awards are such an amazing celebration and recognition of the accomplishments of a wide spectrum of wonderful women in our community.
Youngstown, OH (PRWEB) April 05, 2013
Two Park Vista of Youngstown employees have been recognized for their commitment to career, community and mentorship of other women.
Cara Carramusa, MS, PT, director of therapy services at Park Vista, and Lorilyn Shandor, campaign/gift planning director for the OPRS Foundation at Park Vista, have been named finalists for the 2013 ATHENA Award.
The ATHENA Award is presented annually to a local woman who has made significant achievements in her career and community. It is sponsored by the Youngstown-Warren Regional Chamber and The Vindicator/Vindy.com.
Each finalist will be recognized at an awards ceremony on Thursday, May 23, 2013, at Mr. Anthony's, 7440 South Ave., Boardman.
"As a passionate, driven professional woman, wife and mother, being a finalist for this incredible award is beyond a proud moment for me," said Carramusa. "The ATHENA awards are such an amazing celebration and recognition of the accomplishments of a wide spectrum of wonderful women in our community. It is an honor, and it is very humbling."
Carramusa is a volunteer for the American Heart Association, serving as an Operation Stroke committee member; a member of the Youngstown Kiwanis Club; board member and secretary for the Ohio Physical Therapy Association and a member of Youngstown State University's Women's Club. Carramusa also serves on the Ohio Board of Health's Ohio Injury Prevention Partnership's Older Adult Falls Prevention Coalition. She is the co-leader for the National Parkinson's Foundation Local Support Group.
She has been director of therapy services at Park Vista since March 2011.
"It is amazing to be an ATHENA Awards finalist," said Shandor. "This award is key in highlighting all the outstanding women who are excelling both professionally and in their impact on the Valley. To be counted among them is truly an honor."
Shandor serves as the current president of the board of trustees for Mahoning Valley Young Professionals for which she has also served as vice president, secretary and 25 Under 35 Awards planning committee chair. She is a graduate of the Leadership Mahoning Valley Class of 2010, a member of the Rotary Club of Youngstown, and she has volunteered as a Junior Achievement Titan Challenge mentor since 2011.
Shandor is on the Board of Directors for the Association of Fundraising Professionals, Mahoning and Shenango Chapter. She has served on the Millcreek MetroParks Summer Garden Party planning committee, the 2013 St. Baldrick's Foundation Pre-St. Patrick's Day shave event planning committee, the Wick Neighbors, Inc. Project Development Committee and she is a volunteer for LifeBanc Organ and Tissue Donation.
Park Visa of Youngstown is one of 11 retirement communities owned and operated by OPRS Communities, a wholly owned subsidiary of Ohio Presbyterian Retirement Services (OPRS), headquartered in Columbus. Since 1922, OPRS has defined the highest standards of quality of life for older adults. Each year, OPRS serves more than 90,000 people in 40 counties through its wholly owned subsidiaries OPRS Communities and Senior Independence.