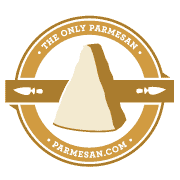 The Parmesan.com website is the newest and most complete source for recipes, cooking inspiration and information about Parmigiano Reggiano® cheese on the web.
Syracuse, NY (PRWEB) May 04, 2012
The Consorzio del Formaggio Parmigiano-Reggiano today officially launched its US consumer website, Parmesan.com, with an event taking place at Eataly in New York City. The Parmesan.com website is the newest and most complete source for recipes, cooking inspiration and information about Parmigiano Reggiano® cheese on the web.
Parmigiano Reggiano is a protected product of origin and the only Parmesan cheese recognized by the European Union. The website was developed through a strategic partnership between Good Food Creative, Inc., a food marketing company based in Syracuse, New York; 2ndNature, an interactive design studio, also of Syracuse; and Digital Brand Expressions (DBE), a content marketing agency based in Plainsboro, New Jersey with the aim of helping Americans to understand and embrace the unique benefits of Parmesan cheese from Italy through an integrated set of digital marketing initiatives.
Parmesan.com will provide plenty of cooking inspiration with recipes ranging from simple salads to mouthwatering main dishes. Visitors can to search recipes from chefs as well as from other Parmesan.com community members, plus:

Rate and review recipes from cooks around the world
Build a recipe box featuring family favorites and newly discovered meal ideas
Discover the history of Parmesan cheese and then test your knowledge with a fun game
Learn more about the highly skilled craft of making Parmigiano Reggiano cheese
To get started with sharing recipes and interacting with the Parmesan.com community, register as a Parmesan.com member. You can create an account or sign in with your Facebook account.
Attendees at the launch party were introduced to the Parmesan.com website and treated to a taste of Parmigiano Reggiano as part of a gourmet three course lunch prepared by Chef Michael White. Raised in Wisconsin, Chef White discovered that he had a passion for Italian cuisine and studied in Emilia Romagna, home of Parmigiano Reggiano cheese.
Along with the launch party, Parmesan.com is hosting the "Taste of Italy" Cooking Class Sweepstakes for consumers in the United States. Facebook users may enter to win a cooking lesson and dinner for two from Big City Chefs at http://www.facebook.com/parmesanfans/app_403359706360567.
To see the new website designed for the American market, visit http://www.Parmesan.com and go to Facebook, Twitter, YouTube and Pinterest for interactive opportunities to learn more and share your experiences with Parmigiano Reggiano.
###
Good Food Creative regularly works on projects funded by the Italian government and the European Union to help promote European products with Protected Designation of Origin.
2ndNature is a multi-disciplinary design studio that specializes in interface design and motion graphics for interactive and digital media. The company designs and develops international level corporate websites, mobile device applications for Android and iOS, 3D modeling and animation, graphical user-interfaces (GUI), multimedia/motion graphic presentations, interactive touch-screen kiosks and sound design for broadcast and interactive media.
Digital Brand Expressions (DBE) helps businesses to be found faster on the Web and to be more actively engaged with stakeholders than their competition. Through an integrated suite of content marketing services, which typically includes search engine optimization, pay-per-click advertising, and social media marketing, DBE helps ensure that its clients are visible on the Web when and where people are searching for the solutions they provide. The company's clients include corporate giants, emerging markets players and savvy start-ups.