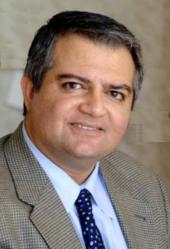 Beverly Hills, CA (PRWEB) September 04, 2012
Dr. Parsa Zadeh, Beverly Hills dentist, is now offering a variety of teeth whitening options in his Beverly Hills office. These whitening treatments can remove years of discoloration from drinking coffee or tea, staining from smoking or just natural discoloration from aging. Whether you prefer an in-office whitening procedure, or a take-home option, Dr. Zadeh now has a whitening treatment that will suit your needs.
One popular in-office whitening option is Zoom whitening. This whitening procedure uses a powerful hydrogen peroxide gel to make teeth five to six shades whiter in just one office visit. The Zoom procedure does not require a local anesthetic, and unlike many other whitening procedures, it will not leave teeth feeling sensitive. Best of all, this whitening option takes only one hour, so you can enjoy your dazzling smile faster.
Dr. Zadeh, Beverly Hills teeth whitening specialist, also provides deep whitening. Deep whitening involves the use of a laser to activate a gel, which whitens your teeth in one and a half to two hours. Deep whitening is highly effective and it can be performed in one office visit. However, this procedure does require the use of a local anesthetic, and it can leave the teeth more sensitive.
For those with badly stained teeth that cannot be treated by traditional in-office whitening procedures, Dr. Zadeh can apply porcelain veneers. Veneers are thin porcelain shells that cover the teeth, giving them the appearance of being white and even. Dr. Zadeh removes some of the tooth enamel to accommodate the veneers, making the process difficult to reverse. For patients who are interested in veneers but who do not want to have their tooth enamel affected, Lumineers can be a good solution. Similar to traditional veneers, these cover the teeth, but because they are thinner, they do not require that dental enamel is removed before they are placed.
About Dr. Parsa Zadeh, DDS, Cosmetic Dentist Beverly Hills
Dr. Zadeh is a Beverly Hills cosmetic dentist who performs a variety of cosmetic dental procedures, such Zoom whitening, teeth whitening, placing dental implants and performing Gumlift surgery to remedy gummy smiles and even full mouth reconstruction. Dr. Zadeh has received several awards for excellence in general dentistry as well as cosmetic dentistry, and he is one of the few dentists in the region who is certified to perform IV sedation.
You can visit Dr. Zadeh's office at 9100 Wilshire Blvd, suite W448 in Beverly Hills, CA 90212. You can also call (310) 273-9919 or visit http://www.zadehdentistry.com for more information.