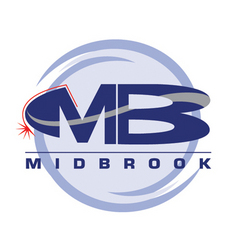 There is a big move throughout the manufacturing world toward buying used equipment to try and save money
Jackson, MI (Vocus) June 29, 2010
Midbrook, Inc. a Jackson, MI based manufacturer of industrial parts washing systems has seen an increased interest in used equipment rebuilt to fit new applications. Midbrook is capable of refurbishing any style or brand of industrial washing equipment for use in a new process.
As the economic climate begins to improve, manufacturers find themselves hustling to get new programs up and running; these companies cannot afford to wait through the lead time for a new piece of cleaning equipment, and neither are they in the financial position to purchase a brand new system. Midbrook recognizes these constraints and works with companies to find alternative solutions to handle the necessary application.
For example, one Midwestern tier 1 automotive supplier has recently used Midbrook's refurbishing abilities to help modify their own washers to fit new parts they were making. Strict cleanliness specifications require the washers used to be very part specific. Manufacturing a new part would ordinarily require a new, specially designed part washer. Midbrook's refurbishment capabilities can help manufacturers avoid this cost.
This particular supplier was looking for a way to avoid paying for a new washer and also having to wait the 14-20 weeks it would take to design and build it. They contacted Midbrook to see if there was any alternative that could save them time, money and allow them to get their new production process running. Midbrook service technicians evaluated the washers that were currently in use, making a list of necessary and recommended upgrades and alterations that would allow them to clean the new parts. This allowed the supplier to control the cost of the project, by determining which alterations they wanted to purchase.
To date, this supplier has sent eight of their washers to Midbrook to be refurbished and retooled for new applications. In addition to saving a large amount of time, the supplier also saved a significant amount of money. On average, rebuilding and retooling a used washer costs around 25% of what it would cost to purchase a new washer. That means paying $30,000 rather than $120,000.
As the economy improves and manufacturers look to get new programs started, Midbrook is expecting further interest in rebuilt equipment. "There is a big move throughout the manufacturing world toward buying used equipment to try and save money," said Midbrook Service Technician Walt Sanford. "We have a lot of buyers calling us and asking if we can rebuild their conveyor systems, pick and place units, and other equipment."
"Refurbished parts washers are a highly efficient way to increase productivity without breaking your budget," agrees Midbrook Business Development Director Jamie Crowley. "We expect to see many more savvy customers taking advantage of this alternative in the coming months as our country climbs out of this recession."
Midbrook is the minority owned, world leading provider of process specific, high volume aqueous part cleaning systems, sealed solvent cleaning systems, water bottling equipment, and medical decontamination equipment.
For more information about Midbrook and refurbished parts washers, visit http://www.midbrook.com or call 1-517-787-3481.
###