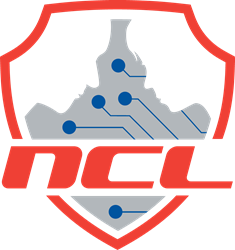 As we continue to build out additional content, we expect this growth to continue.
Chevy Chase, MD (PRWEB) November 15, 2016
As the demand for cybersecurity professionals grows, so does the need for quality training. The National Cyber League (NCL) has been that outlet and continues to be a reliable source as evidenced by its record increase in participants.
Compared to 2014, the NCL has doubled its number of participants to 2,760. Just last year, the NCL had 2,153 participants. This large increase demonstrates the confidence in the NCL based on its high-quality events and expanding network.
NCL provides free materials including instructor syllabi and hands-on lab exercises for two- and four-year schools so they can integrate the NCL curriculum in the classroom. For students, NCL provides a virtual Gymnasium, where they can develop knowledge and skills using industry-backed hands-on lab exercises, and a virtual Stadium, where they demonstrate various cybersecurity-related skills in a competitive environment that is designed for both individual and team play. Employers looking for knowledgeable and educated cybersecurity workers need look no further than the NCL Scouting Reports – performance-based reports on the strengths and weaknesses of participants across a range of learning competencies - to find the most skilled and appropriate match for their organization.
"The NCL continues to deliver on the factors that drove its development in the first place - create a safe, virtual learning environment where players and coaches can develop and validate information security knowledge and skills that align to industry-backed competencies; provide a year-round experience tied to learning objectives and an academic calendar; and make it as fun as possible," said Casey W. O'Brien, NCL Commissioner. "In the past three years, the NCL has worked hard to provide resources for faculty from over 300 two- and four-year schools throughout the country to integrate the NCL in the classroom. As a result, we've seen triple growth in the number of participants preparing for and playing in the NCL. As we continue to build out additional content, we expect this growth to continue."
NCL events are happening year-round. For more information, email info(at)nationalcyberleague(dot)org or visit nationalcyberleague.org.
About National Cyber League:
The National Cyber League (NCL) provides a cybersecurity training ground in a high-fidelity, simulation environment that requires participants to work individually in the Regular Season and in teams during the Postseason events. The NCL events are designed for participants to solve real problems with actual deadlines under time, technical and resource constraints. The NCL assists higher education institutions across the country in student preparation for its events and for professional certifications. Companies seeking qualified talent can access the NCL's Scouting Reports to evaluate potential cybersecurity professionals who have demonstrated skills in the NCL events. The NCL is where cybersecurity is a passion for students, faculty and the workforce. To learn more, visit nationalcyberleague.org.