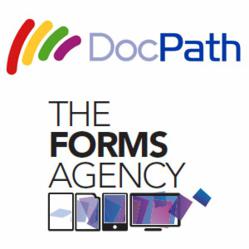 Bringing DocPath to the region has allowed TheFormsAgency to leverage the proven DocPath solution to deliver robust, cost effective, feature rich solutions
Suwanee, GA (PRWEB) September 28, 2012
TheFormsAgency joined DocPath´s Partner Program as a Certified Partner, which will undoubtedly reinforce the company´s Channel Program.

Expanding its business activities to the Oceanian area is part of DocPath´s internationalization strategy and allows the company to improve its market support in this region.
This partnership is part of and allows for better market support in the area of Oceania.
Both enterprises consider that document management software technology has a beneficial and lasting impact on the environment.
TheFormsAgency is a company that specializes in multi-channel CCM, eForm and document generation solutions and carries out its activities in the region of Oceania, specifically in Australia and New Zealand.
With this new partnership and TheFormsAgency´s wide experience and profound knowledge of document generation and management solutions, DocPath´s competitive edge will, without a doubt, be strengthened.
As both enterprises share business perspectives regarding document technology software, they have been able to reach a business agreement that will increase their competitiveness in their territorial areas.
Our new Partner´s services
TheFormsAgency is built around independent, highly experienced experts who bring decades of document experience to every consulting project. With all this knowledge and experience,
TheFormsAgency provides the following services to its clients:
-Advisory Services: Expert advice for clients that want to extend the life of their existing electronic document generation system, or for those that would like to implement one.
-Design Services: Design processes for the creation of low-maintenance, cost-effective documents that can be used cross-platform, in which clients are involved from beginning to end.
-Development Services: Document centric CCM and eForm Professional Services across all project disciplines.
-Delivery Services: For organizations that want to continue to maintain their competitive advantage and have their outbound business requirements met in the most efficient way possible.
DocPath´s web of technological partners
Currently, DocPath has more than twenty partners worldwide, which are divided in Authorized and Certified Partners and are located in Europe, North America, South America and now, Oceania. The geographical diversity in DocPath´s Partner Program highlights the company´s competitiveness in the international market.
"Having TheFormsAgency as a new Certified Partner is of great benefit for DocPath, as this Partnership will undoubtedly reinforce the company´s sales network. Also, from a strategic point of view, DocPath is now present in the area of Oceania through TheFormsAgency, which is a major value factor to our business", says Julio A. Olivares, DocPath CEO and founder.
Since DocPath started its Partner Program some years ago, the number of technological partners has increased significantly. Our goal, however, is to collaborate with a reduced number of partners in each area or country, and ensure that 100% of all sales go through them.
About TheFormsAgency
TheFormsAgency was founded in 2011 by its current directors, Mike Jones and Kevin Tattrie, who together bring more than 35 years of experience in CCM, eForm and document generation solutions. TheFormsAgency is an experienced and highly skilled team who enable organisations to to realise the savings and process improvements inherent in Customer Communications and document generation solutions.
"Bringing DocPath to the region has allowed TheFormsAgency to leverage the proven DocPath solution to deliver robust, cost effective, feature rich solutions; as well as bringing to our region an organisation in DocPath who share our customer centric approach to delivering lasting value in the solutions we build", says Kevin Tattrie, TheFormsAgency Technology Director.
Website: http://www.theformsagency.com
About DocPath
DocPath is a leading document technology software manufacturer. Founded in 1992, its headquarters is located in Madrid with two other design and development offices. DocPath solutions are found in companies all over the world. Among its international clients are prestigious banks and first-class corporations, which are aided by DocPath solutions by simplifying the complicated and critical tasks involving design and the distribution of documents. DocPath maintains a strong commitment to R&D&i, an area that receives a good amount of its revenue, and in which lies the key to the company´s success.
For more information, visit http://www.docpath.com.
DocPath is a registered trademark of DocPath Corp. All rights reserved. Other trademarks may be the property of their respective owners.