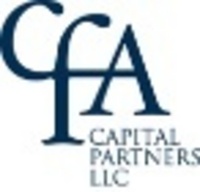 CFA has always been about doing the right thing - inside and outside the office.
RYE, N.Y. (PRWEB) January 14, 2008
In late 2007 CFA adopted several units in Iraq through the Any Soldier program. Any Soldier Inc. (http://www.anysoldier.com) helps nearly 100,000 American soldiers, both active duty and reservists in all branches of the military, and has become one of the leading efforts in making sure the men and women who have been deployed for the war are cared for, via letters and packages from home. AnySoldier.com features emails from different military personnel regarding the type of support needed in the field.
Prior to the holiday season, CFA sent a large number of packages to Iraq, containing items such as toiletries, magazines, protein bars and assorted snacks, as well as Christmas cards from the entire office. CFA staff and extended family provided invaluable assistance with the shopping, packaging and shipping efforts. CFA received feedback from Iraq via e-mail, and plans to continue to offer much-needed supplies to those in the field.
"It's important to take action to help people in the real world, especially this time of year", said John Clancy, CFA Managing Partner, who organized efforts with Chief Technology Officer Raphael Copeland. "CFA has always been about doing the right thing - inside and outside the office."
As a company that has proven itself with a multitude of successful deals, CFA has built a strong reputation for managing complex financial transactions, acquisitions, and recapitalizations with its innovative bridge, permanent and mezzanine programs. CFA has successfully funded projects such as multifamily developments, hotels, office buildings, medical facilities, and retail space.