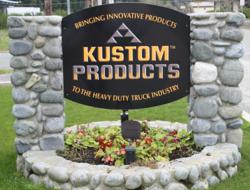 Coos Bay, Oregon (PRWEB) October 30, 2012
Kustom Truck is the industry leader for the supply of glider kit truck drive train components and assembly parts; Cat, Cummins and Detroit OEM re-man replacement engines and Cat engine OEM replacement parts. The Kustom Truck online parts store targets glider kit truck builders and purchasers, owner operators and fleets interested in purchasing OEM re-man engine assemblies and heavy duty truck engine parts. The web store's user friendly optimized site allows customers to search for commercial truck parts and glider kit truck parts by category, subcategory, description, or part number that is clear and easy to navigate.
Harold Bettencourt, the President and CEO of Kustom Truck commented: "I'm pleased to introduce a web store that allows the glider kit truck builder and commercial truck owners a one stop location to purchase OEM re-man drive train components, glider kit truck assembly and up-fit parts, chassis to engine interface harnesses and replacement OEM parts."
Kustom Truck has over 15 years experience and has built a strong reputation in the heavy duty truck market for premier heavy duty glider kit trucks; the supply of heavy duty Cat, Cummins and Detroit truck engines sales; and Eaton Fuller and Allison transmission sales. Kustom Truck has become the go to specialist for the supply of engineered electronic engine and transmission interface and installation harnesses. The supply of OEM re-man components from Cat, Cummins, Detroit, Eaton Fuller, Allison, and several assembly parts manufacturers allow Kustom Truck to provide OEM registered warranties through any authorized OEM dealer or distributor in North America.
Kustom™ Truck Inc. a ISO 9001:2008 certified company is the industry leader in up-fitting and building glider kits. Kustom™ Truck has over 15 years of experience and over 200 gliders kits built to draw on for knowledge, expertise, and efficiency when it comes to building a quality product that exceeds the quality and workmanship of a factory truck. Kustom™ Truck can offer the best quality OEM re-man components, the correct interface & trim out parts and knowledgeable tech support available in the market today. For more information visit http://www.parts.kustomtruck.com or call 888.564.8890