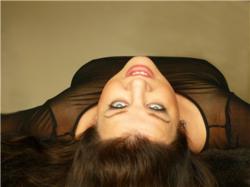 Paula Harris is "a vocal powerhouse and dynamo on stage--capable of captivating audiences with her distinctive voice and charm
San Francisco, CA (PRWEB) February 16, 2012
San Francisco party venue, Biscuits and Blues welcomes Paula Harris, third place winner of the International Blues Competition 2012, who will perform at the local party venue on Feb. 24 at 8 p.m. and 10 p.m. Paula Harris is promoting her newly released CD that is anticipated on April 1. Tickets cost $20.
Paula Harris is "a vocal powerhouse and dynamo on stage--capable of captivating audiences with her distinctive voice and charm," band leader George Carere said.
Paula Harris is the singer for music lovers of any genre and draws her inspiration from a wide variety of musical genres, such as broadway, funk, soul and jazz. Her poignant voice and undeniable stage presence create a distinct blues experience, striking her listeners square in the heart and settling in for the long haul. Guests of Biscuits and Blues will be treated to a performance filled with bold and original lyrics.
Vibrating with her soulful crooning, William Shatner exclaimed after hearing her, "My God! What a voice!"
Paula Harris' credits include the Bay Area representative at the 2012 International Blues Challenge and the only female to place in this year's competition. She was "Battle of the Bands" winner at the Monterey Blues Festival in 2011 and Golden Gate Blues Society's "International Blues Challenge Competition" Winner that was hosted at Biscuits and Blues and qualified her to move on to Memphis for the International Blues Challenge.
For more information about Paula Harris' shows or any of Biscuits and Blues' services, call 415-292-2583, view the event venue on the web at http://www.biscuitsandblues.com or visit 401 Mason St. in San Francisco.
About Biscuits and Blues
For more than 17 years, Biscuits and Blues has been one of America's premier blues venues. It is home to the blues and also features top acts in genres such as jazz, R&B and Latin jazz. Its intimate setting and unobstructed stage views, fine food and international clientele make Biscuits and Blues a must visit landmark in the San Francisco Bay Area. Biscuits and Blues is a perfect party venue or event venue. It also caters to private functions, such as office parties, buffets, sit-down dinners or business functions and can accommodate the client's every need, from full restaurant and bar services to first-class entertainment with a memorable flair.
###