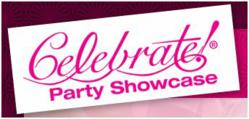 What's new in party and event planning will be the hot topic at this year's Celebrate! Party Showcase at the Greenwich Hyatt Regency on March 25th.
Greenwich, CT/New York, NY (PRWEB) February 28, 2012
Celebrate! Party Showcase, now in its 20th year, will take place at the Hyatt Regency in Greenwich, Connecticut on Sunday, March 25th from noon until 5:00 pm. Admission is free and according to this year's organizers Davler Media Group, more than 70 vendors will be on hand to talk about the newest and hottest ideas for planning a wedding or any other big event or party in 2012 and beyond.
"Visitors to Celebrate! Party Showcase are often looking for that special idea or spark to enhance their engagement party, wedding, Sweet 16, anniversary celebration, milestone birthday party, or Bar or Bat Mitzvah," stated David Miller, President of Davler Media Group and Director of this year's event. Vendors and suppliers will showcase their new products and party ideas and New York tri-state area party venues will also be available to talk about great locations for parties and how choose a perfect event location. "Celebrate! offers a highly efficient way to obtain exciting new ideas and information thanks to so many vendors all in one place." Davler recently hosted Celebrate! Party Showcase in Teaneck, New Jersey with more than 1,000 people in attendance.
Throughout the afternoon there will be giveaways and prizes as well as discounts offered to party planners. Vendors this year are from all over the NY metro area, many from Westchester County, several from Connecticut while others are coming from Rockland County and as far away as Georgia. "There is something for every type of party at Celebrate! this year. Our goal was to make it bigger and better and encompass a wide range of party options for everyone planning that next special event," stated Miller.
A sampling of vendors for 2012:
350 Classic Bakeshop, Rye, NY
Adamah Adventures, Atlanta, GA
Any Excuse for a Party, Fairfield, NJ
Boppers Entertainment, Rocky Hill, CT
Dave and Busters, West Nyack, NY
Day In Clay, Tomkins Cove, NY
Dippin' Dots, Lodi, NJ
Dolce Norwalk Hotel, Norwalk, CT
EJ the DJ, Ronkonkoma, NY
Foto Novelty, Valley Stream, NY
Grand Prix NY, Mt. Kisco, NY
Jeff Yahney Entertainment, Dix Hills, NY
Jewish National Fund, Rockville Centre, NY
Ken Lehman Productions, Glen Cove, NY
Liz Hartzman, New Rochelle, NY
Lubins of Westchester, Scarsdale, NY
Lucie Belle Photography, Brooklyn, NY
Lucky Strike Lanes, West Nyack, NY
MazelTovGear.com, Yonkers, NY
Olivier Kpognon Photography, Norwalk, CT
Party King, Fairfield, NJ
Poems by Carolyn, Woodbury, NY
Sayings for You, Garnerville, NY
Simon Eliot Events, Plainview, NY
Sound Solutions Entertainment, Norwalk, CT
Sweet Tooth Katonah, Katonah, NY
The Main Event, Manalapan, NJ
Todd Yahney Entertainment, Hicksville, NY
Businesses interested in showcasing their products and services should contact Davler Media at 212-315-0800.
Admission is free and those who preregister on the Celebrate! website will be entered to win an iPod. Attendees will also receive a free music download card when they vote for their favorite new vendor at the show. To register and find out what's hot in party planning, visit http://www.celebratepartyshowcase.com, or call 914-380-4475.
###