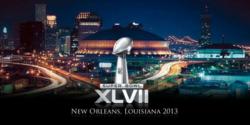 New Orleans, LA (PRWEB) January 03, 2013
SuperBowlPartyPasses.com is announcing the release of their exclusive Super Bowl Party and game tickets. Whether you are looking for two seats on the fifty yard line or just want to party all night long and rub elbows with the biggest names in sports and entertainment, SuperBowlPartyPasses has you covered. As the industry's premier VIP hospitality service, SuperBowlPartyPasses has access to the most exclusive and hard to get tickets in New Orleans. Global corporations from all corners of the map trust SuperBowlPartyPasses with their most elite clientele.
"You always want to make sure every detail is covered," says SuperBowlPartyPasses owner DJ Segal. "The Super Bowl is the biggest sporting event of the year and you really need to work with the best professionals in the business to make sure that your group gets the best treatment possible and there are no last minute issues. People come to us because they know we are the most reliable and that we are in New Orleans all week to take care of any last minute details they may request."
The following are just a few of the Super Bowl Parties where the have insider access:
Super Bowl NFL Experience
Celebrity Sweat Kickoff Party
DirecTV Celebrity Beach Bowl
Super Bowl Leather and Laces Party
Super Bowl Playboy Party
Super Bowl NFL Commissioners Party
Super Bowl Maxim Party
DirecTV Super Bowl Party
2013 Super Bowl Taste of the NFL
Ultimate Super Bowl Tailgate Party hosted by Michael Strahan
Maxim Super Bowl Tailgate Party
Offering a wide range of options at virtually every professional sports venue around the world, SuperBowlPartyPasses will work with you to specifically meet your every need. We also specialize in hotel accommodations and are the main supplier for private Luxury Suites at the game - from the end zone to the 50 yard line.
Created out a philosophy of excellent customer service, SuperBowlPartyPasses is the result of two prominent companies in the ticket and entertainment business with over 30 years of experience joining to become one of the most respected and reliable sources in the industry.
When handling high profile events such as the Super Bowl, SuperBowlPartyPasses is your best bet for reliable service that will eliminate the stress and allow for a relaxing and enjoyable once in a lifetime experience.