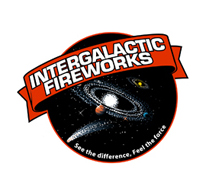 PartyPOP features over 2 million accomplished and professional vendors in the party, wedding and event industry.
(PRWEB) May 05, 2012
PartyPOP.com recently announced free wedding invitations and an RSVP website for any engaged couple in the United States, Canada and the United Kingdom. The company has re-purposed their 2012 marketing budget in hopes of building brand awareness and loyalty. According to reports from within the Southern California based company, it's working.
PartyPOP.com features over 2 million highly accomplished and professional companies in the event planning industry. One of these companies is called: "Intergalactic Fireworks."
Intergalactic Fireworks is a well trained collective of licensed and insured professional pyro-technicians. The company is committed to bringing fun and excitement to any event whether public or private . The retail store is located in Langhorn, Pennsylvania and open year round. Intergalactic Fireworks is a member of Pyrotechnicians Guild International and the National Firework Association.
Unlike their competitors, Intergalactic Fireworks carries a large inventory of unique items and premier brands including: World-Class Fireworks, Dominator, Red Rhino, Cutting Edge, and Brothers to name a few. Customers are able to see multimedia displays prior to purchasing to ensure the quality they are paying for is exactly what they are buying. As licensed pyro-technicians, the Intergalactic Fireworks staff stocks and sells many of the same products used for professional shows.
Intergalactic Fireworks boasts the lowest prices and is always ready to answer all questions. Customers will find both familiar brands as well as exotic brands unable to be found elsewhere in the area. To view videos, read firework safety information and browse inventory go to http://www.partypop.com/v/4356182.
About PartyPOP.com: the largest party, wedding and event planning online network:
Before the Internet era, the professionals at PartyPOP.com were successful hands-on party planners and special event producers. For more than a decade PartyPOP has translated 30 years of party planning experience onto the Internet. Millions of vendors are listed on the network consisting of 60+ websites and tens of millions of customers have used the network to plan their parties, weddings and events. PartyPOP.com also provides party and event related tips, themes and ideas, as well as a free full wedding planning software called Seating Arrangement.
About Free Printed Invitations by PartyPOP.com:
PartyPOP provides every bride and groom across the USA, Canada and the U.K. with free beautifully designed wedding invitations printed on 80lbs card stock paper with matching envelopes and wedding website. Even door to door shipping is included at no cost. There are no hidden fees, no obligations to buy and no strings attached!