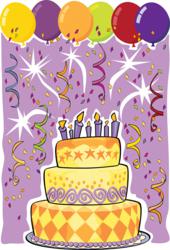 Vendors enjoy providing clients with popular party supplies.
(PRWEB) March 14, 2012
PartyPOP.com recently made headlines by giving out free wedding invitations to any bride and groom in the USA, Canada and the U.K. The company's website features more than 2 million party, wedding and event professionals and is expanding every day as vendors list their businesses on the network. Many of them are giving out certificates for free printed wedding invitations in collaboration with PartyPOP.com. The network features successful companies such as:
All Around Jumpers, is a Southern California based company that provides jumpers and party rentals. Customers can choose from a variety of themes for the jumpers and can rent equipment such as party tables, chairs, balloons, outdoor heaters, tents and more. These items can be rented for various occasions such as birthday parties, weddings, family gatherings and holiday business sales promotions. The jumpers can also be used for residences, schools and community charity events. The company distributes party supplies to both San Bernardino and Riverside counties. All Around Jumpers can be found online at: http://www.partypop.com/v/4123544.
Start Clowning Around is a family owned and operated business based in Miami, Florida. This company specializes in children's entertainment and has been established for over 10 years. Performers are chosen and trained by the company. They provide over 20 Characters ranging from Mr. and Mrs. Mouse to Santa Claus. Start Clowning Around provides entertainment for various occasions such as birthday parties, corporate events, holiday parties, charity events and more. Start Clowning Around serves Miami, Dade, Broward and Palm Beach counties. The company is also willing to meet with clients at their homes, in their yards, at day care centers, restaurants, catering halls and more. Start Clowning Around can be contacted at http://www.partypop.com/v/4380953.
About PartyPOP.com- the largest party, wedding and event planning online network:
Before the Internet era, the professionals at PartyPOP.com were successful hands-on party planners and special event producers. For more than a decade PartyPOP has translated 30 years of party planning experience onto the Internet. Millions of vendors are listed on the network consisting of 60+ websites and tens of millions of customers have used the network to plan their parties, weddings and events. PartyPOP.com also provides party and event related tips, themes and ideas, as well as a free full wedding planning software called Seating Arrangement.
About Free Printed Invitations by PartyPOP.com:
PartyPOP provides every bride and groom across the USA, Canada and the U.K. with free beautifully designed wedding invitations, printed on 80lbs card stock paper with matching envelopes and wedding website. Even door to door shipping is included at no cost. There are no hidden fees, no obligations to buy and no strings attached!