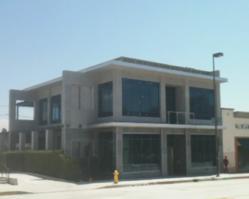 "The move has allowed us to use the most up-to-date equipment possible and ultimately a more comfortable and higher-end patient experience."
Los Angeles, CA (PRWEB) November 02, 2012
Dr. Marin O'Toole and his team at Pasadena Cosmetic Surgery has moved their plastic surgery office to a new home in Pasadena. The new office will offer new amenities such as more space and the latest and most advanced technology. The office is located at 542 S. Fair Oaks Avenue, Pasadena, CA 91105.
The office includes a more spacious layout and a more contemporary atmosphere to better serve their Pasadena and Los Angeles cosmetic surgery patients. At the new Pasadena location, Dr. O'Toole and his plastic surgery team will continue to provide the same quality care and attention to each of their clients' needs.
"We are thrilled with our new location," said Pasadena Plastic Surgeon Dr. Martin O'Toole. "The move has allowed us to use the most up-to-date equipment possible and ultimately a more comfortable and higher-end patient experience."
Pasadena Cosmetic Surgery serves patients in surrounding areas of Los Angeles, Beverly Hills, and Hollywood, California. Dr. Martin O'Toole, a double board certified plastic surgeon with more than 20 years of experience. They offer a variety of plastic surgery procedures such as breast augmentation, tummy tucks and mommy makeovers.
About Pasadena Cosmetic Surgery
Dr. Martin O'Toole, founder of Pasadena Cosmetic Surgery is a double board certified plastic surgeon with more than 20 years of experience. He is a member of the American Society of Plastic Surgeons (ASPS), the American Society for Aesthetic Plastic Surgery (ASAPS), the California Society of Plastic Surgeons (CSPS), and a fellow of the American College of Surgeons (FACS). To learn more about their practice, visit: http://www.pasadenacosmeticsurgery.com