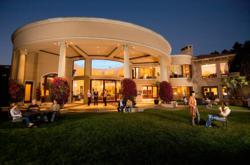 Malibu, CA (PRWEB) April 24, 2013
The FDA has officially barred all non-tamper-resistant forms of Oxycontin produced by generic manufacturers. According to a recent report in the Los Angeles Times, generic Oxycontin makers now must only produce abuse-resistant forms of the drug and applications to produce Oxycontin in its original form will no longer be approved. Oxycontin (the brand name for oxycodone) had its original patent expire this past week.
In addition to other semi-synthetic opiods, Oxycontin has been one of the most abused prescription medications in the country for years due to its high likelihood for chemical dependency and the rapidness and frequency in which users build a tolerance to its effects. In its original form, Oxycontin is easy to heat or crush, allowing people to get high faster and easily manipulate the drug's contents for recreational purposes. In 2010, Purdue Pharma, which is the company responsible for producing the drug, released a tamper-resistant formula that made the pills more difficult to alter.
The FDA's ruling will go into effect immediately and will require all generic drug makers to produce only the original tamper-resistant formula first released by Purdue. "We hope that this new regulation will significantly reduce Oxycontin's potential for abuse and misuse," said Pax Prentiss, CEO and co-founder of The Passages Addiction Treatment Centers in Malibu and Ventura, California. "At Passages, prescription drugs are now the leading reason why people check into treatment," he added.
Annual sales of Oxycontin account for approximately 30 percent of the total painkillers sold in the United States, and the drug alone accrues approximately 2.8 billion in income each year. In order to reach their decision, the FDA had to reconcile the growing prescription drug abuse epidemic with the need for effective, inexpensive, generic painkillers for people recovering from injury or illness.
The FDA's new decision could strongly influence proposed legislation regarding the availability and re-classification of other prescription medications, such as Hydrocodone, and the government's stance overall on the prescription drug abuse problem. "Any sort of prescription drug reform shows that people are listening and coming up with prevention strategies, which is undoubtedly a step in the right direction," added Prentiss.
At Passages Malibu - Addiction Ends Here™
About Passages Malibu & Passages Ventura:
Father and son team Chris and Pax Prentiss founded Passages Malibu in 2001. Its second location, Passages Ventura, first opened its doors in 2009. The two drug and alcohol abuse treatment centers offer an alternative to the 12 step/AA model of addiction treatment by utilizing a holistic program that focuses on the underlying issues of substance dependency, rather than attributing addiction to an incurable disease.
Both Passages Malibu and Passages Ventura accept insurance and each have earned the coveted Joint Commission (JCAHO) accreditation, which has only been given to 6% of the nation's behavioral health treatment programs.
Passages Malibu was named the #1 treatment center in the world by Healthcare Global and one of the "Most Luxurious Places to Dry Out" by Forbes magazine. The co-founders are also authors of an acclaimed series of addiction treatment books, including their groundbreaking, flagship title, The Alcoholism & Addiction Cure. For general inquiries about treatment, contact: 866-233-1753.
For media inquiries, contact:
press(at)passagesmalibu(dot)com