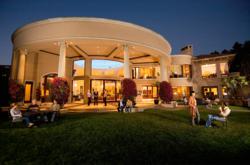 The key to reducing alcohol abuse lays in prevention and education services. - Pax Prentiss
Malibu, CA (PRWEB) May 13, 2013
According to USA today, car accidents are a leading cause of accidental death for teenagers, and approximately one in ten high school students admits to regularly drinking and driving. The findings also report that in 2010, one of five teen drivers involved in fatal crashes had the presence of alcohol in their system. These alarming statistics have thrust teen drinking and driving into the forefront of addiction treatment news recently due to prom, graduation, and the numerous rites of passage that occur during the spring months.
However, research also shows that teen drunk driving has decreased by 54 percent since 1991, according to the Centers for Disease Control and Prevention. This reduction may be the result of several different factors, such as increased alcohol education and improved awareness regarding the dangers of alcohol consumption.
In order to prevent drinking-related problems, it is crucial for parents and teachers to be conscientious and educate their kids and students about alcohol. "Events like prom and graduation parties undoubtedly contribute to teenage drinking and alcohol-related accidents," said Pax Prentiss, CEO and co-founder of the Passages Addiction Treatment Centers in Malibu and Ventura, California.
Addiction treatment professionals are offering tips for parents, including:

Let your teen know that not everyone is drinking. Teenagers are known to overestimate how many of their peers drink alcohol.
Discuss the underlying causes that motivate teens to drink (peer pressure, low self-esteem, family troubles) and provide suggestions for alternative healthy coping mechanisms.
Establish a safety plan so your child does not feel pressured to drink and drive. Give them the option to opt out and call if they feel unsafe in their environment and need a ride home.
"The key to reducing alcohol abuse lays in prevention and education services. If we teach our kids healthy coping mechanisms and educate them about the underlying causes of addiction, the results will be significant," said Prentiss.
At Passages Malibu - Addiction Ends Here™
About Passages Malibu & Passages Ventura:
Father and son team Chris and Pax Prentiss founded Passages Malibu in 2001. Its second location, Passages Ventura, first opened its doors in 2009. The two drug & alcohol abuse treatment centers offer an alternative to the 12 step/AA model of addiction treatment by utilizing a holistic program that focuses on the underlying issues of substance dependency, rather than attributing addiction to an incurable disease.
Both Passages Malibu and Passages Ventura accept insurance and each have earned the coveted Joint Commission (JCAHO) accreditation, which has only been given to 6% of the nation's behavioral health treatment programs.
Passages Malibu was named the #1 treatment center in the world by Healthcare Global, one of the "Most Luxurious Places to Dry Out" by Forbes magazine, and the Huffington Post recently acknowledged Passages as a center that "caters to a high-end crowd, with many CEOs, entrepreneurs and high-powered professionals among its clients."
The co-founders are also authors of an acclaimed series of addiction treatment books, including their groundbreaking, flagship title, The Alcoholism & Addiction Cure.
For general inquiries about treatment, contact: 866-233-1753.
For media inquiries, contact:
press(at)passagesmalibu(dot)com