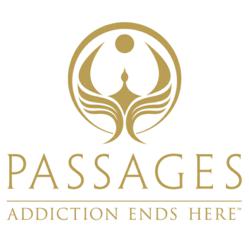 We are honored to work with everyone who comes through our doors and if anyone is looking for a holistic method to overcome their addiction without using the 12-step method, then we welcome them to experience Passages Malibu first hand
Malibu, California (PRWEB) December 20, 2012
Passages Malibu Addiction Treatment Centers offer five quick and easy, "Happy & Sober" Tips for everyone this holiday season. From a world-renowned holistic addiction treatment center, here's wishing everyone a healthy and happy New Year!
The holiday season offers both a rewarding and a challenging time for many Americans. Family obligations and work-life balance often come into conflict, as the average person in the US spends 42 hours a year on holiday-related activities. With many families split into two-income households, the winter season spreads many people even thinner.
These tips might come in handy during this joyous time of year:
-Release the stress! People who become stressed out easily are more likely to experience stress during the holidays. Stress often times leads to excessive drinking and substance abuse. Anticipating stressful moments can help you avoid them. Remember that this is a time of happiness and joy, not stress!
-Remember priorities. Nothing is more important than your health and family, and while you are surrounded by loved ones make sure you remember these priorities. Giving your family members the time and attention they need will help you remember why you're working so hard and why family is the strongest bond there is.
-Create the holiday you want to remember. Many people feel obligated to participate in traditional family events, but don't forget to add personal touches to make it yours. It isn't a bad idea to place a gift for yourself under the tree to keep things a little more fun during these holidays.
-Minimize shopping hassles. If you get started early with online shopping, you can avoid the frustration of malls and parking lots. Many retailers offer next day shipping and some might offer gift wrapping to help you manage your valuable time.
-It's a time of giving, but don't overdo it. Spending money on people you care for is an obvious priority, but don't forget to allow personal time to collect yourself. Don't get overwhelmed by feeling obligated to give everyone a gift, especially if you are limited with finances. Sometimes a gift made with your hands is more heart-felt than anything you'll find in a store. Be creative and fun.
Passages Malibu understands that while the holidays are a time of celebration and revelry, many people can succumb to pressure and indulge too heavily with alcohol, drugs, or prescription medication. Family gatherings place many people into positions they don't normally have to contend with, including the presence of relatives who may be contentious, critical, or downright difficult, often giving way to anxiety or depression.
Once extended family has finished visiting, the New Year offers the promise of an entirely new beginning. What better time to show a solid commitment to immediate family, and most importantly yourself, than to call Passages Addiction Treatment Centers and start the New Year as a new you.
"We see an increase in inquiries from people seeking treatment to their addictions as they embrace New Year's resolutions" says Pax Prentiss, CEO of the world-renowned Passages, "Most people would like to end their addiction and soon after the holiday this becomes their number one goal and most coveted resolution. We are honored to work with everyone who comes through our doors and if anyone is looking for a holistic method to overcome their addiction without using the 12-step method, then we welcome them to experience Passages Malibu first hand."
The Passages Malibu Addiction Treatment Center was recently named the "Number 1 Treatment Center in the World" by Healthcare Global magazine and " One of The Most Luxurious Place to Dry Out by Forbes magazine. Both Passages Malibu and Passages Ventura rehab centers have earned the coveted JCAHO (Joint Commission on Accreditation of Healthcare Organizations) accreditation, which has only been given to 6% of the nation's behavioral health treatment programs. Both Passages Malibu and Passages Ventura accept certain insurance plans.
At Passages Malibu: Addiction Ends Here™
About Passages Malibu & Passages Ventura:
Founded by Chris Prentiss and Pax Prentiss, Passages Malibu opened in 2001 with its second location, Passages Ventura, opening in 2009. The two drug and alcohol abuse treatment centers offer an alternative to the 12-step/AA model of addiction treatment by using a holistic approach and a program that focuses on the underlying issues of substance dependency, rather than suggesting that addiction is an incurable disease. Both Passages Malibu and Passages Ventura accept insurance and have earned the coveted JCAHO (Joint Commission on Accreditation of Healthcare Organizations) accreditation, which has only been given to 6% of the nation's behavioral health treatment programs. The co-founders are also authors of the acclaimed series of treatment books that include their groundbreaking flagship book, The Alcoholism & Addiction Cure. For general inquiries about treatment, contact: 866-233-1753
For more information on Passages Addiction Rehab Centers visit:
For media inquiries, contact:
press(at)passagesmalibu(dot)com