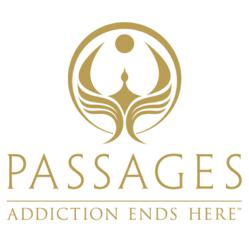 "This book really resonates with people - especially around Valentine's day - because it has such a positive and uplifting message that everyone can relate to" - Pax Prentiss
Malibu, California (PRWEB) February 14, 2013
The world famous Passages Malibu rehab center, founded by father and son team Chris and Pax Prentiss, today announced a free book giveaway in celebration of Valentine's Day.
On Thursday, February 14th, Passages will be giving away complimentary copies of Chris Prentiss' 2012 book The Laws of Love to the first 150 people who use the discount code LOVE online at the Passages Wellness store(tax, shipping & handling not included).
Pax Prentiss, CEO and co-founder of the Passages Addiction Treatment Centers, has spearheaded several book donation campaigns over the past few years.
"We are very excited about this promotion and the opportunity to help our fans and alumni celebrate Valentine's Day," he said. "I hope that by sharing The Laws of Love we are able to engage with and spark interest in a new community of readers. It's also a great opportunity to give back to our loyal social media following, who will have first access to the promotion via Passages Facebook page."
This charitable opportunity is likely to raise awareness about the additional book titles printed by Power Press Publishing, a company also owned by the father-son duo.
In The Laws of Love, author Chris Prentiss guides the reader through a detailed journey of how to sustain an enduring, fulfilling, and successful relationship by utilizing the "14 powerful laws of love," which are developed from time-tested, philosophical principles.
"This book really resonates with people - especially around Valentine's day - because it has such a positive and uplifting message that everyone can relate to," said Prentiss. "It's a great introduction to my dad's writing for people unfamiliar with his work. I hope that this is just one in a long line of many complimentary giveaways to come."
Chris Prentiss is a bestselling author who has penned numerous titles on personal growth, psychology, metaphysics, and philosophy, including The Alcoholism & Addiction Cure; Zen and the Art of Happiness; Be Who You Want, Have What You Want; The Little Book of Secrets; and The I Ching: The Book of Answers. He has also led numerous personal empowerment workshops throughout Southern California. Prentiss has also written, produced, and directed a feature film.
Despite his position as a lauded self-empowerment and philosophical writer, Prentiss is most well known for co-founding the illustrious Passages Malibu and Passages Ventura addiction treatment centers, which he remains committed to and active in today. Passages Malibu has been named the "Most Luxurious Place to Dry Out" by Forbes magazine, the "Number 1 Treatment Center in the World" by Healthcare Global magazine, and has earned the coveted Joint Commission (JCAHO) accreditation, which has only been awarded to 6% of the nation's behavioral health treatment programs. Both Passages Malibu and Passages Ventura accept insurance.
What the critics are saying about The Laws of Love:
"Are you ready for what could be the most important journey of your life?...Discusses 14 laws, which will take you along the journey of creating the relationship of your dreams....Provides a pathway that shines light on the past and creates the future--including love, health, well-being and creativity--that you desire."--Science of Mind
"Prentiss's lively book helps us understand what love looks like in action.... Filled with stories and action steps that suggest ways to put the Laws of Love into effect in our daily lives." --Spirituality & Health Magazine
"Every couple should keep this book on their night stand and read it together--a little bit at a time. Digest it. Savor it. It will help you find the path to a relationship you will be proud to be in....A terrific guidebook to genuine couple happiness!"
--Larry James, author of How to Really Love the One You're With
Reader Reviews:
"We have already been making changes in the way we think about events within our personal relationship." Mary
"Prentiss shares 14 laws of love that will enable you and your loved one to sustain a tender relationship and a deeper love." Nigel J. Yorwerth
At Passages Malibu - Addiction Ends Here™
About Passages Malibu & Passages Ventura:
Founded by Chris and Pax Prentiss, Passages Malibu opened in 2001 with its second location, Passages Ventura, opening in 2009. The two drug and alcohol abuse treatment centers offer an alternative to the 12 step/AA model of addiction treatment by using a holistic approach and a program that focuses on the underlying issues of substance dependency, rather than attributing addiction to an incurable disease. Both Passages Malibu and Passages Ventura accept insurance and have earned the coveted Joint Commission (JCAHO) accreditation, which has only been given to 6% of the nation's behavioral health treatment programs. The co-founders are also authors of the acclaimed series of treatment books that include their groundbreaking flagship book, The Alcoholism & Addiction Cure. For general inquiries about treatment, contact: 866-233-1753.
For media inquiries, contact:
press(at)passagesmalibu(dot)com