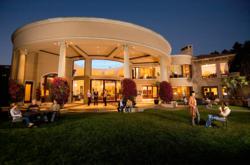 We are proud to celebrate National Nurses Week and acknowledge this honorable and highly regarded profession. - Pax Prentiss
Malibu, CA (PRWEB) May 10, 2013
Passage Malibu, the leading non-12 step, luxury addiction treatment center, is proud to recognize and celebrate National Nurses Week this year from May 6 – May 12. National Nurses Week is an annual occurrence intended to celebrate, promote, and bring awareness to the profession of nursing and the achievements nurses have made in the medical community. Every year, 3.1 million registered nurses in America save lives and improve the health and wellbeing of countless people.
The American Nursing Association (ANA) has declared the theme for 2013 as "Delivering Quality and Innovation in Patient Care." The ANA, a chief supporter and sponsor of Nurse's Week, encourages and promotes nursing programs through state and federal governments, advocates for specialty nursing organizations, advances the nursing profession by fostering high standards of practice, promotes economic and general welfare of nurses, upholds a positive and realistic view of nursing, and educates congress and regulatory agencies on health care issues.
Individuals who wish to participate in National Nurses Week are encouraged to get involved in numerous ways, including: advocating for the profession, lobbying for nursing rights legislation, holding a special event that celebrates nurses, participating in health fairs, engaging in social media outreach and promotions, or volunteering at a hospital or nursing organization. Nurses and supporters are also encouraged to wear the official "RN Pin."
"We are proud to celebrate National Nurses Week and acknowledge this honorable and highly regarded profession," said Pax Prentiss, CEO and co-founder of the Passages Addiction Treatment Centers in Malibu and Ventura, California. "At Passages, our nurses ensure that each and every person we treat feels cared for, comfortable, and at ease. They truly are the foundation of the healing process, and we are grateful for the high-quality, patient-centered care they provide every single day."
Both Passages' treatment centers employ a fulltime staff of certified nurses who specialize in addiction treatment.
At Passages Malibu - Addiction Ends Here™
About Passages Malibu & Passages Ventura:
Father and son team Chris and Pax Prentiss founded Passages Malibu in 2001. Its second location, Passages Ventura, first opened its doors in 2009. The two drug and alcohol abuse treatment centers offer an alternative to the 12 step/AA model of addiction treatment by utilizing a holistic program that focuses on the underlying issues of substance dependency, rather than attributing addiction to an incurable disease.
Both Passages Malibu and Passages Ventura accept insurance and each have earned the coveted Joint Commission (JCAHO) accreditation, which has only been given to 6% of the nation's behavioral health treatment programs.
Passages Malibu was named the #1 treatment center in the world by Healthcare Global, one of the "Most Luxurious Places to Dry Out" by Forbes magazine, and the Huffington Post recently acknowledged Passages as a center that "caters to a high-end crowd, with many CEOs, entrepreneurs and high-powered professionals among its clients."
The co-founders are also authors of an acclaimed series of addiction treatment books, including their groundbreaking, flagship title, The Alcoholism & Addiction Cure.
For general inquiries about treatment, contact: 866-233-1753.
For media inquiries, contact:
press(at)passagesmalibu(dot)com