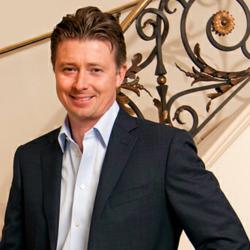 Passages became my business, but on a personal level, it was always about my relationship with my dad. - Pax Prentiss
Malibu, CA (PRWEB) June 11, 2013
For Pax Prentiss, Father's Day signals a time of rebirth, of awakening. It was Pax's relationship with his father, Passages co-founder Chris Prentiss, which not only spared Pax from the downward spiral of addiction, but also led to the creation of one of the most successful addiction treatment facilities in the world. Without the dark, troubling times that kept Pax locked in the throes of addiction for ten years, Passages would not have risen from the ashes to begin helping people from around the world.
"Father's Day has always meant a lot to me because of my close relationship with my dad," said Pax Prentiss, CEO and co-founder of Passages Addiction Treatment Centers. "After going through countless 12 Step meetings, detox units, and other rehabs, it was my dad's insistence that I look inward to find that true reason why I was returning to drugs and alcohol so often. Passages became my business, but on a personal level, it was always about my relationship with my dad."
In the years since Passages was founded, the unique father-son relationship that led to the creation of Passages, remains the cornerstone of the cutting-edge addiction treatment method that has helped thousands of clients restore the clarity in their lives.
Pax also credits the birth of his daughter, Taylor, to keeping him committed to both the continued success of Passages as well as his own journey in life. In September, Pax will have completed 13 rock solid years of sobriety.
"The moment I became a dad, everything changed," said Prentiss, in a candid moment. "Being able to share my experiences with Taylor is a very important part of my life, maybe the most important. I think father's everywhere can understand that."
Prentiss plans to spend the Father's Day with family, on a weekend camping trip.
At Passages Malibu - Addiction Ends Here™
About Passages Malibu & Passages Ventura:
Father and son team Chris and Pax Prentiss founded Passages Malibu in 2001. Its second location, Passages Ventura, first opened its doors in 2009. The two drug, alcohol, and prescription medication abuse treatment centers offer an alternative to the 12 step/AA model of addiction treatment by utilizing a holistic program that focuses on the underlying issues of substance dependency, rather than attributing addiction to an incurable disease.
Both Passages Malibu and Passages Ventura accept insurance and each have earned the coveted Joint Commission (JCAHO) accreditation, which has only been given to 6% of the nation's behavioral health treatment programs.
Passages Malibu was named the #1 treatment center in the world by Healthcare Global, one of the "Most Luxurious Places to Dry Out" by Forbes magazine, and the Huffington Post recently acknowledged Passages as a center that "caters to a high-end crowd, with many CEOs, entrepreneurs and high-powered professionals among its clients."
The co-founders are also authors of an acclaimed series of addiction treatment books, including their groundbreaking, flagship title, The Alcoholism & Addiction Cure.
For general inquiries about treatment, contact: 866-233-1753.
For media inquiries, contact:
press(at)passagesmalibu(dot)com