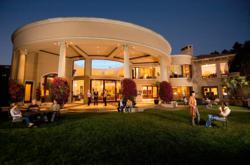 It is alarming that with all of the educational and prevention efforts regarding painkiller abuse, the problem is still increasing in some areas. - Pax Prentiss
Malibu, CA (PRWEB) April 01, 2013
A new study conducted by the Substance Abuse and Mental Health Services Administration (SAMHSA) and published in the Wall Street Journal revealed that the prescription painkiller epidemic (which has been prevalent throughout the Eastern and Southern United States for years) recently showed a statistical increase in the Western region of the country, particularly in the Pacific Northwest.
"It is alarming that with all of the educational and prevention efforts regarding painkiller abuse, the problem is still increasing in some areas," said Pax Prentiss, CEO and co-founder of the Passages Addiction Treatment Centers in Malibu and Ventura, California. "At Passages, we treat people dependent on prescription medications from all over the country. Unfortunately, prescription drugs are now more common than all other illegal drugs and street narcotics combined."
Western states including Idaho, Oregon, and Washington have had a long running public problem with methamphetamine production – particularly in more rural areas – and drug enforcement agencies theorize that the time and resources spent combating meth abuse and production has allowed the influx of prescription pain killers to go relatively unnoticed.
According to SAMHSA, Oregon, Colorado, Washington, and Idaho now have the highest rates of prescription drug abuse in the nation, with Oregon leading at 6.5%. Overdose deaths from painkillers in Oregon have also increased 172% between 2004 and 2011.
The growth of painkiller abuse in these areas has jumped so quickly that state organizations and legislators are still trying to devise solutions to the problem. The state of Washington has released new pain-management guidelines for healthcare providers in an attempt to control prescription drug availability, and other states are quickly following suit.
"The most important thing we can do as treatment providers is to create awareness and cultivate solutions," said Prentiss. "At Passages, we know that people abuse prescription drugs because of their underlying issues. We need to address, as a nation, why we have become so dependent on prescription medications in the first place," he added. "It's a process, but improvement is being made and better treatment is available to address this issue head-on."
At Passages Malibu - Addiction Ends Here™
About Passages Malibu & Passages Ventura:
Father and son team Chris and Pax Prentiss founded Passages Malibu in 2001. Its second location, Passages Ventura, first opened its doors in 2009. The two alcohol and drug abuse treatment centers offer an alternative to the 12 step/AA model of addiction treatment by utilizing a holistic program that focuses on the underlying issues of substance dependency, rather than attributing addiction to an incurable disease.
Both Passages Malibu and Passages Ventura accept insurance and each have earned the coveted Joint Commission (JCAHO) accreditation, which has only been given to 6% of the nation's behavioral health treatment programs.
Passages Malibu was named the #1 treatment center in the world by Healthcare Global and one of the "Most Luxurious Places to Dry Out" by Forbes magazine. The co-founders are also authors of an acclaimed series of addiction treatment books, including their groundbreaking, flagship title, The Alcoholism & Addiction Cure. For general inquiries about treatment, contact: 866-233-1753.
For media inquiries, contact:
press(at)passagesmalibu(dot)com