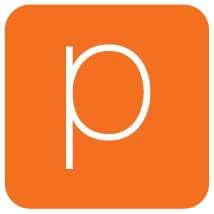 Businesses are always looking for ways to save time, especially when bringing products to market. NVolve makes this happen.
Los Angeles, CA (PRWEB) February 28, 2013
Social networks have clearly become the fastest way to exchange information. They are used every day to share photos, get news, do research, even raise funds. It's safe to say that nearly all of the employees at your company use social networks daily, but the utilization of social networks for businesses themselves is still vastly underutilized.
McKinsey recently did a study on the value of internal social business networks and found significant improvements in the areas of customer satisfaction, time to market, cost reductions in talent management, and time spent locating knowledge experts within an organization.
Let's look deeper at some of the benefits of implementing an enterprise social network:
Customer Satisfaction
According to McKinsey, "The average interaction worker spends an estimated 28 percent of the workweek managing e-mail and nearly 20 percent looking for internal information or tracking down colleagues who can help with specific tasks."
By using a product like NVolve, business would cut down on the added time spent in these activities and employee efficiency would increase. Employees in customer-facing roles would be able locate answers to questions faster than chasing down multiple resources. Interactions with customers would be faster and the faster the customer service, the happier the customer.
Decrease To Time To Market
We are always looking for ways to save time, especially when bringing products to market. Connecting employees to one another in any location, from any device drives that forward. Engagement within an organization quickens with a project management solution like NVolve. Not only can employees ask questions and get answers, but they can share files, connect to other relevant information, and do so all in real-time and on any device. Now employees in Japan can connect to offices in New York to share project-critical information. Easier to connect on projects? Faster to market.
Cost reduction in talent management
Your employees already blog, Tweet, and Facebook, but now their time can benefit the company network. With NVolve, you have the ability to track who is contributing what to your internal community. With leader boards, these employees are recognized for their contributions. It's a win-win.
Reduction in time it takes to find resources and experts
Transparency is key. Now you're connected to employees and silos of your company that you have never been before. Whether it's a salesperson in New York, or a systems engineer in Japan, they are now all connected.
By providing a one stop shop for idea sharing, question answering, project management, employee engagement and management, and overall internal communication, ESNs, like NVolve, can really impact your ROI.
Further information can be found at http://www.thinkpassenger.com
About Passenger
Passenger communities enable the worlds leading brands to connect, create and communicate with key stakeholders online, on mobile and on social networks. Passenger combines industry-leading technology with expert community management and engagement services to allow your brand to connect in real-time with your community to inform research, product development, and marketing decisions. In addition, all of the data collected from the social brand intelligence platform is warehoused in a single database with robust analytic capabilities, which provides a holistic view of your social brand community, and actionable, member-driven insights. For more information, visit http://www.thinkpassenger.com.