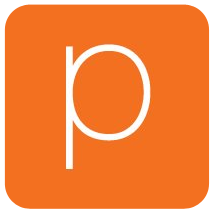 By looking at social networks and private online communities, the right solution to social business is discussed.
Los Angeles, CA (PRWEB) February 07, 2013
Passenger (thinkpassenger.com) announces its new model for a social business. By looking at social networks and private online communities, the right solution to social business is discussed.
Social Business is not just the buzzword du jour, it describes a real shift in the way brands are approaching their markets. Most brands today are on Facebook, Twitter, LinkedIn and other social networks, but that by no means equates to success in social business.
A business organization is composed of a set of internal communities; Customer Service, R & D, Sales, etc. The running of the business requires significant interactions and engagement amongst the members of each Community, and to a lesser extent but just as essential, communications between the members of Communities across the Enterprise. In addition to these internal Communities, every Enterprise must engage and interact with four key stakeholders in the Enterprise; Customers, Partners, Suppliers, and Investors or Shareholders. These four external Communities are critical for the success of an Enterprise.
Effective engagement internally with the employees of a company can result in organizational and communication efficiencies, but more significantly create a culture and an environment that is more suitable for Social Business; which brings us to the most valuable aspect of Communities. Enterprises can realize enormous value through effective engagement with their stakeholders, namely investors (shareholders), partners, suppliers, and consumers.
For example, customers can interact on a variety of social network platforms such as Facebook, Twitter, Google+, Yelp, etc. and these interactions can create value for company in a variety of ways. Traditionally, customers were valued solely based on the dollar value of their transactions with a firm. This is too simplistic and does not fully reflect the value of the customer's engagement, which can lead to sub-optimal business decisions. There are four components that contribute to the value of a customer:
1) Lifetime value
2) Referral value
3) Influencer value
4) Knowledge value
Lifetime value includes both historical as well as future value of a customer and is based on customer's advocacy of a brand. Engaging the customer and providing them incentives for referrals can realize their true referral value.
Referral value is the customers' ability to influence other customers through public social network platforms, and is driven by incentives to encourage referrals.
Influencer value is the ability for your brand to get leverage through your customer's social footprint and is measured by new customer acquisition through word of mouth.
Knowledge value is a measure of what a brand can learn through engagement with a customer. The acquired knowledge can be used to improve products or business processes.
The ability to unleash the true customer value defined above can truly provide any business a sustainable competitive advantage.
Further information can be found at http://www.thinkpassenger.com or by calling 323 556-5400.
About Passenger
Passenger communities enable the worlds leading brands to connect, create and communicate with key stakeholders online, on mobile and on social networks. Passenger combines industry-leading technology with expert community management and engagement services to allow your brand to connect in real-time with your community to inform research, product development, and marketing decisions. In addition, all of the data collected from the social brand intelligence platform is warehoused in a single database with robust analytic capabilities, which provides a holistic view of your social brand community, and actionable, member-driven insights. For more information, visit http://www.thinkpassenger.com.