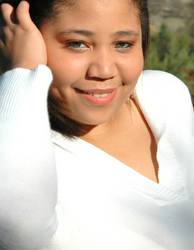 While searching for endorcements, "Nupassion" continues to grow and provide a place for seo companies and readers to blog, network, and share photos.
Alliance, OH (PRWEB) September 7, 2010
Nupassion social networking, blogging and dating web community is in search of endorcements to use their services. The long standing community (Nupassion), is also a great way for seo companies to get excellent backlinks for their clients. The communities passion is to become the place to go for hot political debates, blogging or networking, as well as finding your soul mate.
NuPassion.com has once again expanded its services as part of an ongoing effort to meet the needs of its growing membership base. Members are from around the world and can now log on to share photos, watch videos, play games, discuss topics in a variety of forums, blog, shop in the marketplace, meet new people and network. There is no cost for signing up and new members are joining the site in record numbers.
Established in 2006, NuPassion, pronounced "New Passion", was initially introduced as a dating site for African American singles. As the site grew in popularity, it became a worldwide dating site for singles from all communities. It has now developed into a blog and networking site where individuals and businesses come together to share their knowledge, publicize their blogs, discuss politics and expand their online networks. This new development is of particular interest to bloggers and companies that post blogs who are looking to increase their readership. New individual and business bloggers are always welcome on NuPassion.com, where they will find an ever-expanding audience.
Members can be from anywhere in the world, which creates a more diverse environment for discussing an array of topics that range from personal issues to health and beauty to politics. Those looking for hot debates or to join in on lively discussions will want to visit the forum where they can post political topics or join in on current chats.
As NuPassion continues to grow and expand, members new and old can rest assured that the site will also maintain its commitment to connecting people for friendship, love and romance.
About NuPassion.com
Since 2006, NuPassion has provided an online meeting place for singles. Through a series of expansions, NuPassion has gone from a dating site serving the African American community to a dating site serving all communities, and now to a blog and networking site featuring hot debates, blogs, games, dating, and a marketplace. Still dedicated to helping people find friendship and romance, NuPassion also provides an online platform for social networking, blogging and connecting with others through the Internet. The site is in search of endorsements to use their services.
For more information about NuPassion, please visit http://www.NuPassion.com.
Contact: support(at)nupassion(dot)com
###