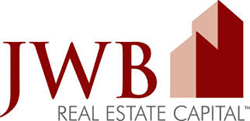 The income ideas that are now featured on our website represent new strategies that we're helping investors to implement into a wealth building campaign
Atlanta, GA (PRWEB) December 23, 2014
Investors who earn a majority of income each year through passive resources can now benefit from a new video at the JWB Group website. New passive income ideas for real estate investors are now explained in the video series posted for viewing at http://www.jwbrealestatecapital.com/1031-exchange-for-second-homes.
The expanded video content that now appears on the JWB website is produced by company staff to educate investing clients on ways to build more wealth next year. The topics that are discussed in the new web content include a 1031 exchange, turnkey rentals and retirement investment strategies for adults.
"The income ideas that are now featured on our website represent new strategies that we're helping investors to implement into a wealth building campaign," said one JWB Real Estate Capital rep.
Passive investors in the U.S. who invest in the housing market can traditionally receive a return of around 6 percent annually, according to housing industry data. The JWB company has expanded on its initial concept of providing turnkey investment homes over the past two years and is creating more client income.
"Our supply of homes that we manage for clients across the country always includes paying tenants to quickly build cash flow for investors," said the rep.
The JWB Real Estate Capital website is now packed with more housing industry news and content that is accessible daily. From brand new blog and video posts to investing guides, men and women who use the company website now have more information to review when building a real estate investing business.
About JWBRealEstateCapital.com
The JWBRealEstateCapital.com company provides resources to national investors to purchase cash flowing rental homes at reduced market rates. The company has a dedicated service team that introduces all programs and offerings to investors. The JWBRealEstateCapital.com company has revised the content that exists on the company website to better serve beginners and experienced investors across the country this year.