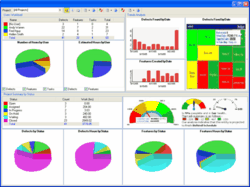 South Burlington, VT (PRWEB) January 23, 2012
Josh Patrick in his latest blog post explains why passive ownership is important. He believes that passive ownership is a state where a business owner passes through for a successful transition from their business.
Click on the following link to get Josh Patrick's passive ownership mind map.
http://www.stage2planning.com/get-your-passive-ownership-mind-map/
Josh believes that for the majority of business owners transitioning their business will eventually happen. He believe having a thorough understanding of passive ownership helps make the entire transition process more valuable.
Below are 7 steps Josh has uncovered that must happen for an owner to become a passive owner.
1. The owner must systemize and document all processes in the company.
2. The owner must understand and communicate what niche the business occupies to all stakeholders in the business.
3. The owner must have a one-page dashboard that they get weekly that shows them critical measurements in the business.
4. The owner must have a robust system of using KPI's (key performance indicators) and KPI drivers so everyone in the organization understands what's important in the business.
5. The owner must share the results of KPI measurements with all in the company.
6. The owner and all people in the company must understand what the profile of the best customer is for the company. The sales department can't be allowed to call on anyone except these best customers.
7. The owner must delegate and get out of the way of key managers in the company. Key managers need to be compensated for successes they achieve that grow the profits and cash flow of the company.
Josh believes that owners who follow the process above will have a much higher chance of delivering extraordinary company performance as well as getting a higher sales price when they decide to sell.
Josh Patrick is the founding principal of Stage 2 Planning Partners. He exclusively works with successful private business owners helping them make their lives better. His specialty is helping owners finding strategies that improve the value of their business and life.
# # #